by Jack
You will never lose betting on the popularity of immigration control!   Studies have show that a great majority of citizens in Germany, Italy, Sweden, England, France and of course America, support a well controlled immigration and secure borders.
Not surprisingly Greece had the highest approval (82%) for immigration control and reform.  Greece has been among the hardest hit by legal and illegal immigrants fleeing war zones in the middle east.  Their socialist economy with lavish [safety nets] does not tolerate a sudden surge in demands.  Too many takers – not enough givers.
When it comes to a secure border, even Mexico has a border fence with armed guards.   In fact, I  have yet to discover a nation that is against controlled immigration. 
Illegal immigration is costing us about 135 billion a year, according to the most authoritative report to date.
The report posted in the Washington Examiner said State and local governments are getting ravaged by the costs, at over $88 billion a year.  The federal government, by comparison, is getting off easy at $45 billion in costs for illegals. This creating a huge hole in our budget.
Another source, the Federation for American Immigration Reform report, tallied another $19 billion. These are huge numbers and it doesn't seem to matter what study you use, they are all saying essentially the same thing. Illegal immigration is a huge drain on the economy and has altered the demographics to the point of creating powerful subcultures, separate and apart from our own.
When Trump talks about building a border wall and that he needs funding now or he will shut down the government, he's playing into the illegal immigration fears of the majority. But, he's also losing most of that rightwing support because the wall isn't the answer and we wish he would get off that subject pronto.  The wall isn't going to stop the root problem.
What we should be focused on is providing technical assistance to Mexico to overcome crime, corruption and poverty.   If they reject our help – hey, we tried!   Then we absolutely need to reduce the incentives that draw illegal immigrants here.
Stop gap measures like hiring more border patrol agents, passing laws against hiring illegals, selective use of fences and walls, high tech monitors, seasonal migrant work permits, are all reasonable tools.   However, the ultimate fix is,  we must stop giving people reasons to come here illegally.  Mexico can and should help too, they desperately need to clean up their act by reducing poverty, corruption and crime.  I know…good luck with that!  In the past they have rejected our help on crime and corruption, mostly tied to the drug cartels.  Of course they love to take our money…see corruption above.  So throwing money their way is not going to do much except make some bureaucrats rich.   Unfortunately, that leaves us with only controlling our side of the border.  Trump is all for that part and I support, except for this silly wall business.
Speaking of what we do… California is a prime example of doing it all wrong.  We are one of two States that provides expensive Medical benefits to all "financially qualified" persons regardless of citizenship.   Hey, that's a costly entitlement!  CA also provides other benefits like education, food stamps and housing. These things all cost big bucks.  If you are broke living down Mexico way, that's one huge incentive to move to California!
Then there is the criminal justice costs illegal immigration.  Crime committed by illegals cost us billions and it has a direct impact on our quality of life. Some of that cost stems from very low level incidents that could be easily avoided with controlled immigration. I'm talking now about when our cultural values collide with the illegal's.   Example: CA Fish and Games says, cock fighting/gambling is a big problem now, but only among illegals and their pals.  Game poaching is another, like snagging salmon.  Hunting deer without a license and out of season is still another. There's a long list of minor crimes and rules that get violated every day because of cultural clashes.  It all takes a toll on our society and quality of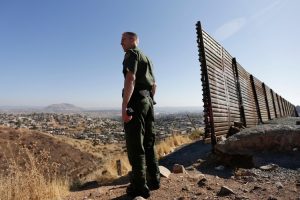 life and much of this is preventable with sensible, controlled immigration.
Just recently my son investigated the case of an illegal Hispanic mom.  She hit her daughter on the arm with a wooden spoon, to "get her attention". The kid went to school and complained to the teacher how she was being beaten!  Oh boy, did that start a whole series of unfortunate events.   Illegals often times don't see that coming and are  shocked to find out swatting a hysterical, foul mouthed, teen is illegal.
The obvious point is, some cultures have religious, cultural and generational differences with our culture and if you just plop them down in America there's going to be trouble.  Sometimes their ways of raising children and our laws don't always agree, like the spoon incident above.
If they (illegals)  are uninformed about our law, bad things can happen to them unintentionally with no ill intent on their part.  That's unfair to all involved.  Family skirmishes among migrants occur a hundred times a day in CA and they cost tax dollars every time the school calls the cops or CPS.   Of course I do not endorse beating a child, so don't go there. I am only saying culture clashes happen more frequently with illegal than legal immigrants.
$135 billion a year is not chump change folks.   We must insist on real change to immigration and border control.   It's time to use all the tools and get past that ill conceived campaign promise of building a wall that Mexico is going to pay for…pffft.  It ain't happening Donald, let it go and lets move on to real solutions.