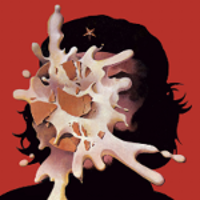 By Pie Guevara
Pie Guevara appears in Post Scripts courtesy of Jack Lee and Tina Grazier. Pie Guevara is an unregistered trademark of Engulf and Devour Investments LLC, a wholly owned subsidiary of Walton Industries which, in turn, is wholly owned by David Walton.  So there!
At first this was to be a reply in the comments section but then I decided to elevate it to front page status because it is so exemplary of how some folks think. (Addendum: And shows just how ridiculous handling comments can be.) The actual commenter's name has been changed for two reasons —
I do not seek to embarrass the commenter publicly and discourage him/her/it/insert gender from posting comments.
I do not wish to grant in a blog post the attention that he/she/it/insert gender is so desperate to get.
To this end I shall henceforth identify the comment contributor as Person X
(Please note that in the above I am sincerely trying to be inclusive of all genders . Post Scripts is nothing if not inclusive.)
The following is a copy and paste from Person X's comment posted Saturday, November 2, 2019 at 2:47 pm under my Posts Scripts blog post "Watch Joe Biden Brag About Bribing Ukraine."
Person X's Comment In its Original Entirety —
In the following deconstruction of Person X's comment post his comments will appear in bold except when it is for my own for emphasis.
Please also note that when I refer to Person X or anyone else in any of the once commonly accepted all gender inclusive pronouns I am only doing so for the sake of brevity and not assuming or assigning gender.  Please be so kind as to mentally substitute whatever gender pronouns you are comfortable with.
Person X: You continue to selectively quote.
That statement and what it implies is utter nonsense. When I selectively quote it is for the sake of brevity unlike Person X's next bit of Ridiculese where Person X selectively quotes the document under examination (the old whistleblower form) to support his next assertion.

Person X: The section titled "FIRST-HAND INFORMATION REQUIRED" said:
ICIG ICWSP Form 401, May 24, 2018: In order to find an urgent concern "credible," the IC IG must be in possession of reliable, first-hand information.
In other words, first-hand information is not required for a whistleblower to make a report. It is required for the IG to consider a report credible.
That interpretation is patently absurd. The pertinent parts of the old form with regard to first-hand knowledge are as follows —
IC IG ICWSP Form 401 Rev: 24MAY18
FIRST-HAND INFORMATION REQUIRED
In order to find an urgent concern "credible," the IC IG must be in possession of reliable, first-hand information… If you think that wrongdoing took place, but can provide nothing more than second-hand or unsubstantiated assertions, IC IG will not be able to process the complaint or information for submission as an ICWPA. (Italic emphasis mine.)
Clearly the filer, unless he is as comprehension challenged as Person X, would know that his complaint would go nowhere without first-hand knowledge and be round filed. In other words, Person X, under the old policy it was incumbent upon the filer to have first-hand information. Otherwise his complaint would not be submitted as an ICWPA.
Post Scripts readers can examine the old form in its entirety here for themselves.
Person X: You also have refused to admit you were wrong when you said the whistleblower only had "hearsay," when in fact he had both firsthand and secondhand information.
I have not "refused" anything and neither have I been "wrong." Evidently Person X not only cannot understand the old complaint form's instructions, he misinterprets what I stated in the blog post.
1) I have not and have never stated that the complainant only had "hearsay." In my post I stated that it was "based on hearsay" not "based only on hearsay." I have not made any statement whatsoever that the complaint form filed contains no first-hand knowledge.
2) Despite using the old form — which required that the complainant actually have first-hand knowledge — it has been widely reported that the complaint testimony submitted to the Democrats' kangaroo court consists of hearsay.
For example — "The whistleblower didn't have direct knowledge of the communications, an official briefed on the matter told CNN."
Moreover the testimony has been characterized as hearsay by members of the legislature who are in a position to know.
3) The declassified complaint states: "I was not a direct witness to most of the events described." (My emphasis.)
Nowhere have I read of anyone, in the media or in government, saying that the complaint contains any first-hand knowledge that is of any particular significance. Neither have I been able to find any first-hand knowledge of particular significance in the declassified transcript. Perhaps Person X has found some.
Of further interest: General counsel for the Office of the Director of National Intelligence, Jason Klitenic, has argued that the allegation does not meet the definition of "urgent concern." Klitenic wrote Schiff on September 15, 2019 that based on consultations with the DOJ, "we determined that the allegations did not fall within the statutory definition of an 'urgent concern' and that the statute did not require the complaint to be transmitted to the intelligence committees."
As a side note, in a reply to Peggy (Saturday, November 2, 2019 at 8:32 am) in the same comment thread under my Posts Scripts blog post "Watch Joe Biden Brag About Bribing Ukraine" I stated "The complainant used an old form that contained the instruction for the requirement of first hand knowledge and checked the box that he/she/it (or insert gender) did have first hand knowledge."
My post stands as is. Person X can go pound sand.