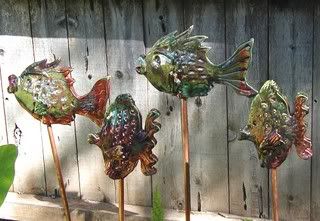 This weekend, Saturday and Sunday is the Chico Art Center Christmas Faire at 450 Orange Street. It takes place from 10-4 p.m.
My friend Shelley will be there with her pottery including these cool garden fish (pictured).
She said they have some very talented artists again this year. In addition to Shelley there will be work by many well-known local artists.
You can check out her Website at:
www.gardenfish.com