Our parents won.
As a bona fide member of the baby boomer set, I remember thinking at some early age that the stuff my parents generation considered glamorous was actually pretty tacky.
Think Las Vegas and Palm Springs.
But somewhere along the line the tables were turned. Was the lovefest for martinis in the late 90s the first harbinger of the revolution? Maybe it was the children of baby boomers – our parents grandchildren – who reappraised the postwar to early 60s era and pronounced it cool.
.. FLAMINGO RESORT
Regardless how it came to be rehabilitated, the mid-century modern look is hip, hot, happening, and so right now, and for one heck of a fine example of it you dont have to go all the way to Palm Springs or Las Vegas.
Go to Santa Rosa and stay at the Flamingo Resort. The full and proper name is the Flamingo Conference Resort & Spa but its mostly known as the Flamingo Resort or simply the Flamingo.


From the lobby, to the restaurant, to the pool, and to the hotel building exteriors you can imagine its 1961 and the Rat Pack might saunter by at any moment.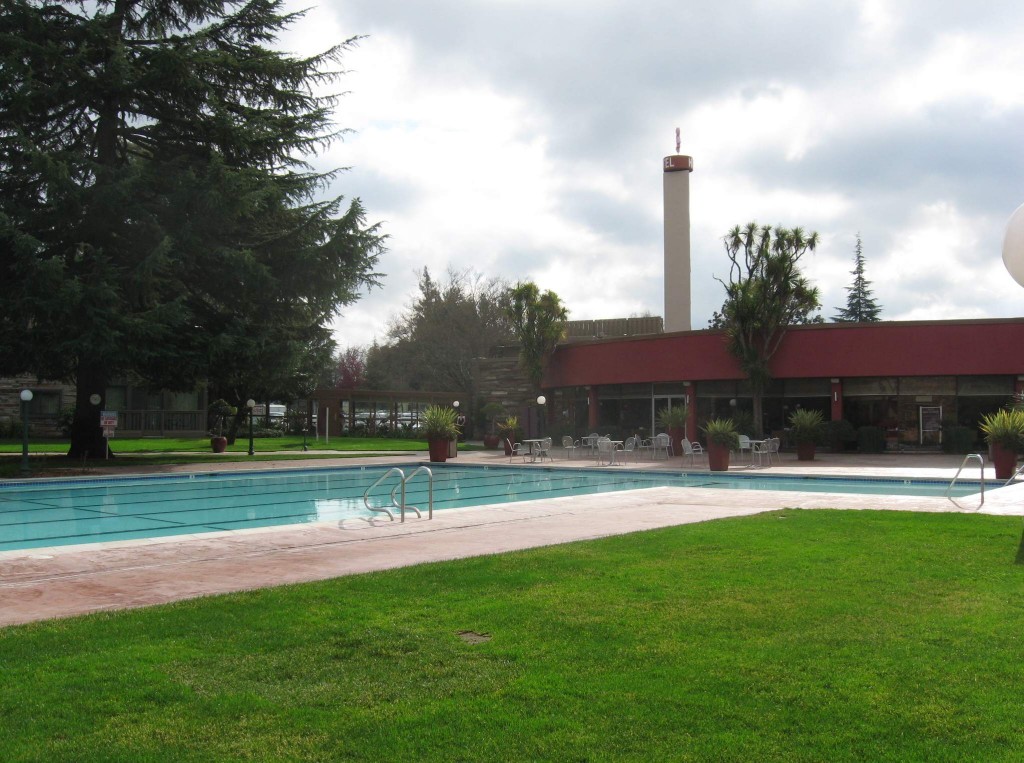 It's not accidental that its named the Flamingo. The original owner was impressed with the Las Vegas Flamingo (opened in 1946) and built his Flamingo (opened in 1957) in its image. Santa Rosas Flamingo even developed its own following in Hollywood, according to the hotel bio, attracting stars such as Jayne Mansfield.
Back in the 90s my impressions of the Flamingo were of a classic 1950s property that had grown tired. Still loved, but in need of updating (or quality backdating to its original period) and more rigorous management of its attractive grounds and other public areas.
Recently Id read that the Flamingo had undergone an extensive renovation so my partner and I dropped by one cloudy afternoon in January so we could walk the property. We liked what we saw.
The restaurant, the pool area, and the building exteriors all looked completely refreshed and well taken care of. Since we didnt actually stay at the hotel I can't comment about the rooms. (We did stay here about ten years ago and found the rooms in need of updating but I hope that the renovation improved them also.) You can read the TripAdvisor reviews which run the gamut from love to hate.
My take on the Flamingo is that its a great trip back in time and would be fine place for a Wine Country stay in nice weather (the pool area is terrific) if you're not interested in staying at a small hotel or B&B. Downtown Santa Rosa and the Railroad Square area are about 5 minutes away.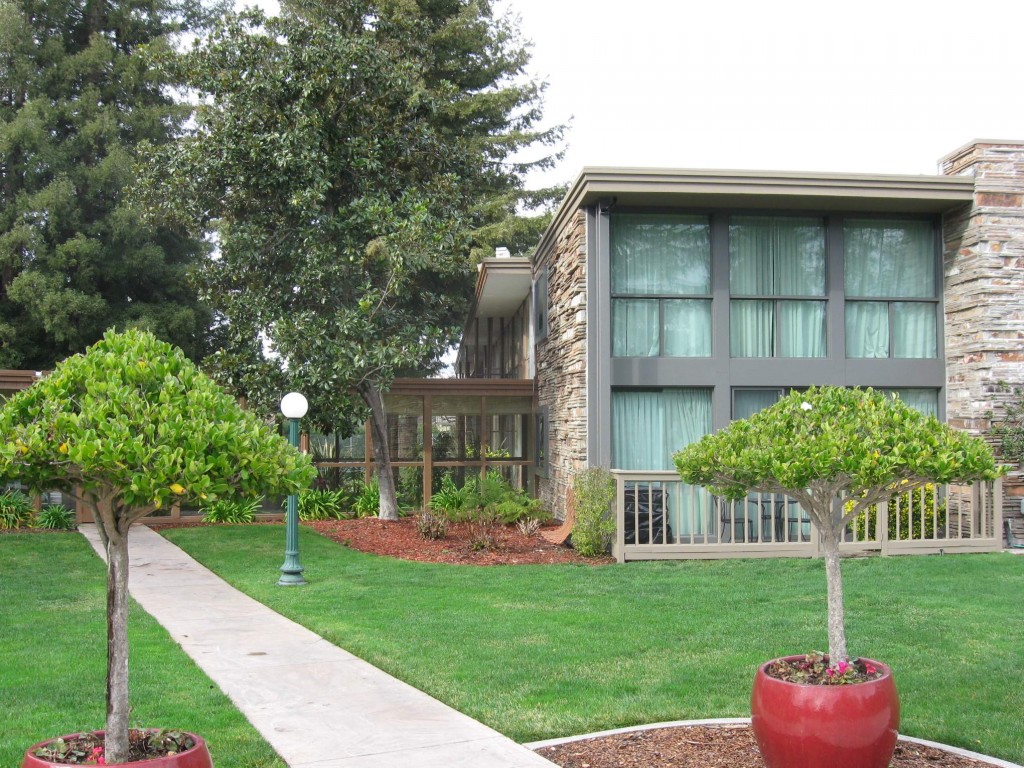 Bet my parents would have liked the Flamingo.