by Jack
The woman is bright, mostly normal acting and well educated.   By all accounts she's a good, law abiding citizen. But, she has a passion that is endemic within her brand of politics,  she absolutely fears, hates firearms…she even can't stand to be in the same house where there are firearms!
Every time a new gun bill is proposed she is elated because they limit the number of firearms available to the public. And of course she always supported candidates who sought more gun control, because it plays right to her core politics. Her personal mission as she sees it, is to rid this nation of the scourge of personally owned firearms… for our own good. And these things are all her right to believe, right or wrong, but her's the kicker…. she is a member of Congress.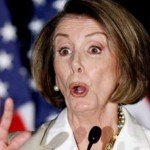 Long ago she had accepted the extreme progressive rationalization that the 2nd amendment was a mistake, but she limited her public statements to saying that our 2nd amendment was created for State organized militias and for hunting purposes. She detests both, but it plays better with the public to say this disinformation as opposed to her deepest beliefs. Regarding the latter, she is vehemently opposed to the black assault rifle. Why their very color and name belie their murderous purpose or so she thinks. And she's quick to say, "What kind of hunter needs 30 bullets to kill a deer?' She sounds almost like an authority, even though in reality she wouldn't know a butt stock from peep sight.
In an interview, she confessed how anxious she felt being in a house with guns, then she launched into a diatribe where ordinary citizens used military style weapons to murder large numbers of innocent children, and she would go down the list starting with the infamous Sandy Hook shootings. She sounds more like someone with a phobia that a federal authority on gun matters and so do many others of her ilk.
Who is this person? Her name doesn't matter as much as what she believes. But, if you want a name I could cite any number democrats in Congress that would fit her basic profile. Judy Chu, Lois Capps, Maxine Waters, Barbara lee, Michelle Grisham, Doris Matsui, et al. And there are even more like her that exist in State government. And perhaps millions more like her that vote and support her causes. There are many people, men and women, who mirror her feelings,  it's becoming almost trendy to be an anti-gun snob.   And this thinking is gaining more traction with every passing day.
What these progressives, these rabid gun-grabbers, absolutely refuse to accept is the idea that our 2nd amendment was never about guns for hunting or State sponsored militias. It was guns for protecting citizens from tyranny.   To be able to meet force with at least an equal force.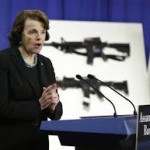 They also tend to skate past the fact that evil exist among us and it has always been among us.  Gun legislation, no matter how strict, means absolutely nothing to a demented killer.
Gun legislation ONLY disarms the law abiding people.  It has no effect on determined law-breakers and certainly not thrill killers.  As simple and obvious as this may be, gun grabbers won't accept it!  And it makes me wonder what's wrong with them?  Why can't they see what we see?
It's a proven fact that excessive speed on our highways accounts for the majority of fatalities. 31% or nearly 14,000 men, women and children die every year from just speed related car crashes. In this one area we have thousands more killed than by gun homicides, even if you include all the justifiable homicides by police and self defense by citizens.  And the traffic fatalities are on the rise while gun related deaths are on the decline and approaching numbers not seen for decades. Gun murders are now at 1981 levels.
Despite the compelling number of traffic deaths there's not one piece of legislation to place governors (speed limiters) on vehicles.   And rightly so, because people do not want them! They don't want their freedom impacted by government imposing a speed regulator on their personal vehicle.   They demand the right to control their vehicle as they see fit, and if few others recklessly abuse speed laws they should be the ones punished, not the majority of law abiding drivers.    This is quite rational.  So, collectively what we're saying is, we're willing to take our chances in order to preserve this small freedom, even though it may mean some will abuse it.  It's that important.  Well, if cars are that important, imagine how important is a right must be in the Constitution!
Not one person in Congress would propose such an absurd car law, not even our Congress lady who irrationally hates firearms, yet progressives eagerly embrace encroachments on freedom as defined by the 2nd amendment.   They regularly exploit tragedies for the sake of promoting of their gun grabbing agenda.    They will parse words and twist the meaning of the 2nd amendment and do whatever it takes to achieve their goals. No rhetoric is too absurd and no logic too flawed, if it will advance the seizure of firearms in the United States.
You have to ask yourself, why are they so focused on firearms when there are many other areas of our society that pose far greater risk to public safety?  What is this obsession with seizing guns? The answer is simple, it's about power. No despotic regime in history has ever encouraged their political opponents to own weapons.  If every Syrian had owned an AK47 their revolution would have been decided in a few a days.   Now imagine if the resistance were only armed with shotguns and bolt action hunting rifles with 5 shot clips…. they would be annihilated.
The right to own and bear arms is akin to the canary in the coal mine.   When we loose this right, we're in serious trouble and folks we are well on our way to serious trouble!