by Jack Lee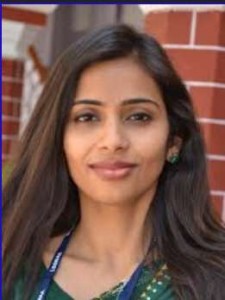 A female Indian diplomat, Devyani Khobragade(shown left), was arrested for deliberately falsifying the wages of a female employee on a U.S. visa application. The Obama Administration claims the female employee was a virtual slave forced to work for almost nothing.
Speaking on Khobragade's arrest, "They were trying to humiliate her and flex their muscle, and they succeeded in doing that," Dan Arshack, lawyer for Khobragade. But, the attorney for the housekeeper whom Khobragade is accused of underpaying said Arshack is the one who doesn't have the facts straight. Regardless it was the manner in which this case was handled which is the primary concern.
Khobragade, India's deputy consul general in New York, was arrested and strip-searched last week on charges of visa fraud related to her treatment of her housekeeper, who has been publicly identified as Sangeeta Richard.
The charges are serious, but not so serious that they could not have been handled with a summons. A summons could have been issued to Khobragade giving her a date to appear in court. At that time she could have presented her defense and the case would have been either settled or she would be bound over for trial. This would have been reasonable and it would have avoided all this flat about the way she was treated in custody.
The stupidest thing that could have been done was to arrest the diplomat on a warrant, take her into custody in hand cuffs and strip search her then toss her in with other inmates. Anyone in the Obama Administration, with half a brain, should have known an arrest handled this way of a diplomat would serious consequences, that it would blow up into an international foreign crisis, and it could have caused American deaths in India. The outcome on that one is still pending as unrest in India grows. This diplomatic debacle has now shifted the focus away from the alleged criminal violation.
India-U.S. relations remain tense after this arrest. "This type of fraud on the United States and exploitation of an individual will not be tolerated," U.S. Attorney Preet Bharara said. U.S. Secretary of State John Kerry plans to discuss the issue Thursday with Indian External Affairs Minister Salman Khurshid.
The case has sparked outrage among conflicting camps: those slamming her treatment as "barbaric" and those saying the real issue is the alleged mistreatment of domestic workers.
Already the Obama Administration is starting to back peddle on the arrest. Secretary of State John Kerry expressed deep "regret" over the situation, but without saying the United States had done anything wrong. And technically we haven't, we just should have taken an alternate path that would have accomplished the mission, but without creating an international incident. For that monstrous bungling, the Obama Administration must take full responsibility.
This was absolutely uncalled for because it was so recklessly and stupidly handled. You would think we've never had to deal with a foreign diplomat before!  What a bunch of rank amateurs we have running this country. It's incredibly embarassing to watch the Obama Administration create one crisis after another, at this rate it's likely going to go down as the most incompetent administration in history.
More on this story from a friend and journalist of Khobragade, "The nanny, Sangeeta Richard, who was hired by Devyani, was to be paid $4500 per month (US minimum wage). In other words, the charge against Devyani is that she paid at a rate of a mere $3.31 per hour to her domestic help when she should have paid thrice that amount to remain safe in the US – legally and diplomatically.
But the question is how can Khobragade pay her nanny $ 4500 per month when she is being paid $ 4120 per month, a point that has been stated by her father Uttam Khobragade, a retired IAS officer. It is an important point which Washington needs to take into consideration, because this is not India's story alone.
Besides, the US owes it to the world and come out clean with statistics as to how many countries actually respect the $4500 bottom line for diplomatic corps' salaries and how many diplomats of various countries it has proceeded against on this count.
Khobragade has been charged with visa fraud, an allegation that is yet to be proved. Even if proven, is it a charge grave enough to handcuff a diplomat and put her into jail?"
UPDATE:  Devyani Khobragade, who was arrested and strip-searched by US marshals, was on Wednesday shifted to the Permanent Mission of India (PMI) at the United Nations in New York. The transfer gives her all diplomatic privileges and immunity under the Vienna Convention on Diplomatic Relations which she did not enjoy as a consular officer.