by Jack Lee
Texas:  Harris County Deputy Constable Tommi Jones Kelley posted the photo this week to Facebook and wrote, "this teenager I've never met before is standing right behind me & says, 'ma'am, do u mind if I stand here behind you while u get ur gas?'"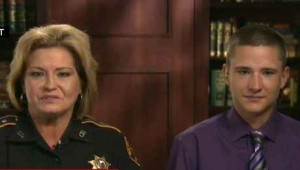 Harris County Deputy Tommi Kelley received an offer from teenager to watch her back while she fueled her police vehicle.  The deputy was surprised at the offer, but it was much appreciated given the shooting of a Harris Co deputy a week ago.
The young man, whom she identified as Mckinley Zoellner, 16, said he was upset about all the hate speech being directed at the police  and wanted to do something to show this deputy that he supports law enforcement.
Shannon J. Miles, 30 is charged with capital murder.  Miles is accused of killing Deputy Darren Goforth, 47, in northwest Harris County.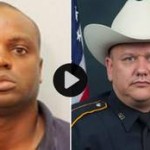 Miles allegedly  walked up behind the deputy while he was fueling his vehicle alone and shot him in the head.  He fell to the ground and Miles stood over him and shot him several more times.  Miles motive has not been determined.   Miles fled the scene on foot but was arrested later based on a tip.
In other news about law enforcement. . .
Nevada:  Sep 7, it was another ambush style shooting, this time in Las Vegas.  A uniform police officer was preparing to turn right after stopping at a red lighted when he an his partner were fired upon by a lone male attacker.  The driver was shot in the hand, but his partner was able to exit the patrol car and pursued the shooter.   He captured the shooter about a block away without further incident, however police are not releasing details about his identity.
Florida:  Sept. 6th,      Man and woman in Virginia Beach are dead after officers were forced to open fire.  Police approached a male seated in a vehicle outside a 7-11 store for questioning over a recent homicide.   The suspect jumped out and fired at the approaching officers.  One bullet past through an officers shirt, but it did not hit him.
Officers returned fire killing the suspect and his female driver caught in the crossfire.  A baby was found in the backseat.  People in the predominately black neighborhood are upset the officers fired their guns while the baby was in the car.   The deceased are both believed to be black.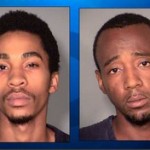 Nevada:  Sep 4th.   Two suspects are in custody and facing charges in the shooting of a Metro Police officer Friday morning.  Officer Jeremy Robertson, a six-year veteran of the Metro, was shot in the upper right leg and underwent surgery. He is listed in stable condition.
The suspects are identified as 20-year-old Clemon Hudson and 24-year-old Steven Turner.   The pair shot at police.  Police returned fire and hit Turner in the calf.  Westcliff was armed with a shotgun and kept police at bay until a K-9 dog took him down.
The shootout happened after police responded to a call of a prowler in a backyard.
Florida:  Penbrooke Pines, Sept. 4th.  A white female police sergeant was refused service by an Arby's employee.  Arby's management has apologized for the incident.   The clerk
refused to serve her because she was in uniform.  Arby's fired the manager and suspended the clerk pending further investigation.  The clerk was identified as Kevin Davenport, 19.  Davenport is shown on the right.   It was unknown if this incident was instigated by the Black Lives Matter movement.
The Arby's fast food chain announced late Thursday that it had fired a Florida restaurant manager and suspended a clerk after a female police officer said she had been denied service because she was a cop.
St. Louis, Mo., Aug. 21st.  An 18-year-old black male whom the police said they shot after he pointed a gun at officers died.   The shooting, the latest killing of a black man by officers, has raised tensions in the region.
Around 1:14 p.m. on September 5, Bradenton Police responded to 712 12th Ave West for a
report of shots fired. Upon arrival officers Keyvis McCullough on the ground with apparent gunshot injuries.  Emergency personnel arrived and began life saving efforts but he was eventually transported to Blake Hospital where he later succumbed to his injuries.
Black homicides are on the rise and according to the FBI, 93 percent of black victims were killed by other blacks, less than a fraction of 1% are killed by police. "In the past 50 years, the rate of black Americans killed by police has dropped 70 percent. In 2012, 123 African-Americans were shot dead by police.  There are currently more than 43 million blacks living in the U.S.A.  Same year, 326 whites were killed by police bullets." Fox News Bill O'Reilly.
Ex-NY Mayor Rudy Juliani said earlier this year in the wake of the Ferguson shooting, "The white police officers wouldn't be there if you weren't killing each other."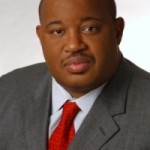 You may not like the messenger or what he had to say, but a self-check moment is really in order.  While initially Giuliani's comment may sound insensitive and eerily similar to blaming the victim, to a large degree, the man known as "America's mayor" was correct.  Wrote Dominic Carter, columnist for the Huffington Post.