Posted by Tina ~ Inspired in comments by More Common Sense
A somewhat snarky Politico takes a look at the possible candidates for Trumps Cabinet and secretary positions. I've excerpted from that article.
Sen. Bob Corker and U.S. Ambassador to the United Nations John Bolton (my choice) might be the next for secretary of state; Sen. Jeff Sessions is being considered for secretary of defense. …
Trump has indicated that he wants to give the Treasury secretary job to his finance chairman, Steven Mnuchin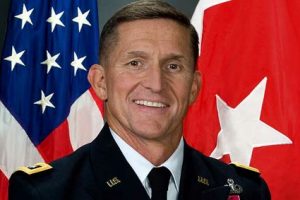 Sen Jeff Sessions, Former National Security Adviser Stephen Hadley, and former Sen. Jim Talent are under consideration for secretary of defense … Trump confidant, retired Lt. Gen. Mike Flynn, is ineligible for that post for seven years but could become Trump's national security advisor.
A long list of possibilities line up for Agriculture secretary: Kansas Gov. Sam Brownback; former Nebraska Gov. Dave Heineman; former Georgia Gov. Sonny Perdue; former Texas Gov. Rick Perry; Charles Herbster, Republican donor and agribusiness leader; Mike McCloskey, a major dairy executive in Indiana; Bruce Rastetter, a major Republican donor in Iowa, Kip Tom, a farmer who ran for Congress in Indiana; Chuck Connor, president and CEO of the National Council of Farmer Cooperatives; Don Villwock, president of the Indiana Farm Bureau; and Ted McKinney, the current director of the Indiana Department of Agriculture under Gov. Mike Pence
Secretary of commerce possibilities include: Billionaire investor Wilbur Ross, a Trump economic adviser; Dan DiMicco, former CEO of steelmaker Nucor Corp and a Trump trade adviser; former Texas Gov. Rick Perry, former Arkansas Gov. Mike Huckabee and Christie
Labor secretary: Victoria Lipnic, commissioner of the Equal Employment Opportunity Commission since 2010 and an assistant secretary of labor for employment standards from 2002 until 2009
Health and Human Services secretary: Florida Gov. Rick Scott, Newt Gingrich, Ben Carson,and Rich Bagger, executive director of the Trump transition team and a former pharmaceutical executive
Energy secretary: Continental Resources CEO Hamm and venture capitalist Robert Grady
Education secretary: Ben Carson has been Trumps favorite for this role – William Evers, a research fellow at the Hoover Institution who has worked on education matters for the Trump transition team is another possible candidate
Veterans Affairs secretary: House Veterans' Affairs Chairman Jeff Miller, who's retiring from the House
Homeland Security secretary: David Clarke, the conservative sheriff of Milwaukee County, Wisconsin and Chris Christie
Environmental Protection Agency administrator: Myron Ebell, a climate skeptic who is running the EPA working group on Trump's transition team; Venture capitalist Robert Grady; Joe Aiello, director of the New Jersey Department of Environmental Protection's Division of Environmental Safety and Quality Assurance; Carol Comer, the commissioner of the Indiana Department of Environmental Management, who was appointed by Pence; and Leslie Rutledge, attorney general of Arkansas and a lead challenger of EPA regulations in the state.
Former Arizona Gov. Jan Brewer; Oklahoma Gov. Mary Fallin; and Wyoming Rep. Cynthia Lummis could be in line for top posts as well.
Your thoughts?