by Jack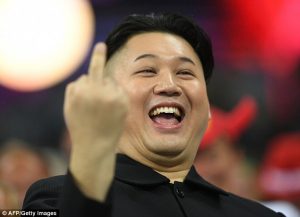 The threat:  North Korea loves to make the headlines threatening us, South Korea or Japan.  This has been an ongoing pattern of misconduct that spans three generations of leaders from the same family.   However, the most recent threats, such as, "we will not miss a chance to sweep the imperialist (navy task force) group with a nuclear fire of justice," are alarming and must taken seriously.
Nuclear testing: North Korea has conducted five nuclear tests, two of them last year, and is working to develop nuclear-tipped missiles that can reach the United States. The PRNK currently have accurate medium range missiles that are capable of carrying a nuclear warhead and they have been working overtime to develop an ICBM.
A history of WMD's: During the 1960s the Soviet Union began to provide unguided rockets, surface-to-air missiles and coastal defense anti-ship missiles. This started the groundwork for PRNK rocket propulsion, guidance, and related missile systems. In 1965, North Korea founded the Hamhŭng Military Academy to train North Korean defense personnel in rocket and missile research and development. By 1970, North Korea had procured surface-to-ship missiles and surface-to-air missiles from China. Pyongyang also sought assistance to establish its own independent sovereign missile defense development program. Fast forward to today and the PRNK has the KN-11 missile with a range over 2000 KM, and they are developing the KN-14 expected to be an ICBM capable of reaching the USA with a nuclear warhead.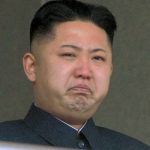 Psychotic behavior: If all this wasn't bad enough, there is also a plethora of evidence to suggest the current leader, Kim Jong-un, who took over from his deceased father in 2011, is unbalanced. In 2013 his girlfriend was executed by machine gunned for trivial reasons never fully disclosed. He also has executed several family members for so-called treason. Some of his top generals have been blown in half by anti-aircraft guns for alleged misconduct. The boy dictator seems to have all the traits of a modern day Caligula.
What is it like to be a citizen of North Korea?
1.You have no internet connection unless you are a rich elite or a government official.
2. If you want to own a laptop or a desktop or a television , u have to have special permission from the government.
3. If you are caught watching south Korean movies or romantic movies , then you are sentenced to minimum 5 years of Labor camps.
4. You do not have proper supply of water , food and electricity unless you live in the capital city of Pyongyang , in which only elite group of people can live that too with special permissions.
5.If you try to oppose North Korean government or Kim Jong Un, u are almost dead.
6. If you try to escape north Korea and you are caught, then you are sentenced to death (if you are lucky enough),  if not, you are sent to concentration camps and whole of your family is brutally punished . Nearly 3 generations of your family have to live in the
concentration camps. The food given is just "few grains of rice". If u are lucky enough you would die of starvation ,if not, your stomach would force your mind to find and eat rats . If you are caught eating rats , you and your family is savagely beaten up and even the ladies and girls of your family are sexually molested and raped.
This is the country of 25 million people with one of the most cruel leaders the world have seen.
I wrote this so you can better appreciate what President Trump must deal with and why our carrier, the Carl Vinson, is headed towards North Korean waters.