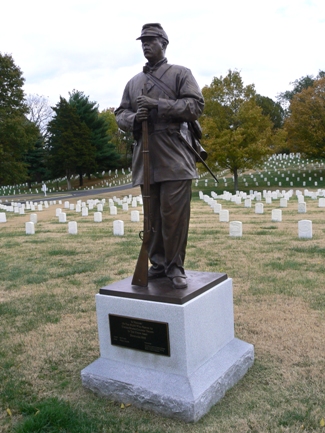 Posted by Tina
"Every record has been destroyed or falsified, every book rewritten, every picture has been repainted, every statue and street building has been renamed, and every date has been altered. And the process is continuing day by day and minute by minute. History has stopped. Nothing exists except an endless present in which the Party is always right." – George Orwell "1984"
The senseless destruction of Confederate monuments was despicable to me. An open and hinest nation records all of it's history. But the horrible attacks are typical of radical left elements in America; we've seen their kind before. The 60's and early 70's were filled with violence, chaos, and division. Are we headed down that ugly road again? More violence and chaos is bound to come as we move toward the next election. Debra Hein's article at PJ Media, "Antifa Group Plans Nationwide 'Deface Columbus Day' Actions for Monday" shines a light on the radical left group, ANTIFA's, next move. Look for thugs dressed in black out on the streets early next week.
What happens if these destructive thugs push enough buttons to incite an in-kind backlash from white supremacist groups? Could monuments to black Americans suddenly become targets to be defaced and destroyed? Would the left tolerate and defend it as they have tolerated and defended ANTIFA so far?
Nobody talks much about the historical civil rights record or the monuments and museums erected to remind us of our difficult past. Instead the left drags the dead corpse of slavery and racism around to use as political fodder. They don't seem to mind the violence and division it inspires. We do have such monuments you know: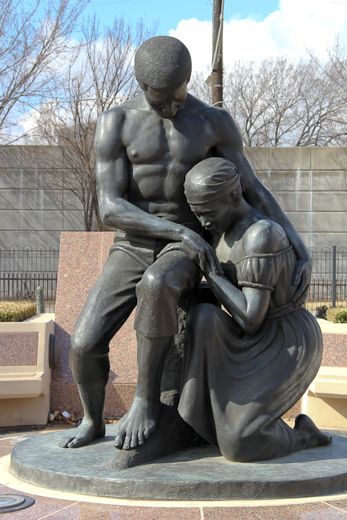 In 2003 the Smithsonian Institute opened the National Museum of African American History and Culture in Washington DC. A few years later a statue of MLK was dedicated on the Mall. And there are many others.
The top ten black monuments, according to NEWSONE, depict MLK, Malcolm X, Adam Clayton Powell Jr, Joe Lewis, George Washington Carver, Crispus Attucks, Harriet Tubman, W.E.B. Dubois, Medgar Evers, and, color me surprised, Tupac Shakur.
Atlanta is rich in civil rights history with many monuments to civil rights leaders, scientists and inventors.
The various sports Hall of Fame museums, as well as some ball parks and football stadiums, are loaded with memorial dedications to black sports figures. Giants stadium in SF is named AT&T Park but it's also a monument to the famous and beloved Willie Mays and Willie McCovey.
And then there's the Hollywood Walk of Fame which includes "star" monuments to honor the outstanding work of black celebrities.
The website, Black Past, lists the black historical sites that our nation acknowledged in the 20th Century:
National African American Historic Landmarks by State – Since the beginning of the 20th Century, the U.S. Government and most states have identified landmarks associated with African American history. Listed below are the African American National Historic Landmarks by state, as certified by the National Park Service's National Register of Historic Places, as well as some state landmarks.
Other potential targets include the Negro Leagues baseball Museum, the Black History Museum and Cultural Center, the Alexandria Black History Museum, and several others, including the "College Museum in Hampton, Virginia, established in 1868." I counted 176 dedicated historical sites.
A pictorial tour of black historical monuments is here.
How many streets and schools in America have been named after Martin Luther King Jr. to pay tribute to the fallen Civil rights leader? Yes, America is rich with black memorials and monuments. If we want to save our history from destructive elements then we must be prepared to defend all monuments!
ANTIFA began in Europe according to historian, Mark Bray who describes it as "a kind of ideology, an identity, a tendency or milieu, or an activity of self-defense." I don't see how the wanton destruction of inanimate statues…public property…can be described as a self-defense activity. Daniel Penny of the New Yorker describes the group as, "…a leaderless, horizontal movement whose roots lie in various leftist causes—Communism, anarchism, Socialism, anti-racism." Will the activities of ANTIFA push some toward support of their historically European enemies…white supremacist Nazi groups?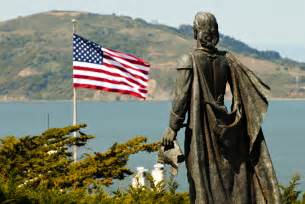 ANTIFA will continue it's campaign to divide and destroy America by defacing historical monuments of Christopher Columbus on Monday. Who knows what more they have planned as we approach another political season. They have appealed for support from liberals and progressives and gotten support from left leaders like Hillary Clinton. It doesn't seem to matter how violent or destructive they are.
Those who believe in America and the principles of equality in our founding documents, regardless of party, should stand together to denounce the violence and anarchy of ANTIFA before push comes to shove…and before there's even more blood and violence in the streets. Republicans rejected white supremacists long ago. Time for Democrats to loudly denounce radical leftist groups, including ANTIFA!