by Jack
The Florida school shooting in the wake of Las Vegas is just too much!  It's way past time for Congress to take a leadership role and find out what can be done to protect the public.  As with all serious problems, they need to start with some serious fact finding and not more knee-jerk, feel good, legislation, as they are so prone to doing.  We really need to know what's going on in our society.  What the h– is really behind these shootings!  Then and only then, can we take the most responsible course of action.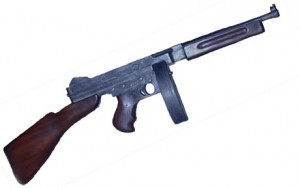 Think of the school shootings as a disease and the weapon used as a symptom.   If we only treat the symptom we're just fooling ourselves.
This is why I think the most responsible approach would be to form a Congressional commission to investigate the shooters history and all that we can learn from it.  We need to solve the big questions like, how might they (shooters) have been thwarted by law enforcement?  How can we physically employ building codes to add an extra degree of safety to public schools?  Can trained counsellors be part of our educational process in high schools?     What the courts, and the laws… can we streamline the system and enact safeguards for the public and yet preserve our Constitutional rights?
There are a whole lot of decent ideas floating around now and we ought to look at each one and start coming up with a way to stop these mass shootings!  Enough is enough!
Would an assault weapons ban be effective and reasonable?  We know AR15's with 30 round clips or more can wreak a lot of devastation in a very short period of time.   But, so can many other things and we must deal with that reality.  The picture above is not an AR15, it's a full auto Thompson submachine gun.  The tommy gun has been around for 90 years and it's never once been used in a school shooting.
Currently, we have we have about 9 million AR15's in private ownership.  We've had millions in private hands for decades, so from a purely statistical point of view there is a very long list of other things that kill more people each year than an AR15.
In 2012, the most recent record I could find, there were 16,808,538 applications to purchase a firearm.  In 2014 congressional testimony reported, the National Shooting Sports Foundation estimated assault-style weapons domestically in the range of 5 million to 8.2 million.  The United States gun ownership is the highest in the world with an estimated 300 million firearms in private ownership.  That's a huge number of weapons and it's impossible to confiscate guns to solve the problem and it would not work anyway.
If the AR15 was the problem we should have a lot more shooting deaths.   If guns alone were the problem we should have a lot more gun violence, a vast amount more!  But, we don't in either case.  The problem, the heart of this issue, is an anomaly that exists within our society.  We need to find it and focus our resources where it will do the most good.
From my perspective, an assault weapons ban is not going to cut it because as I've said, this is just a symptom.  Besides, we've tried that and it didn't work.   I would rather we focus on  the root cause.  What is the mental illness that causes people to act out in this manner?
Why do we have this problem now when it didn't exist a few decades ago?  What significant things have changed and how can we repair it?  You come up with that one and we will be one heck of a lot closer to a solution!