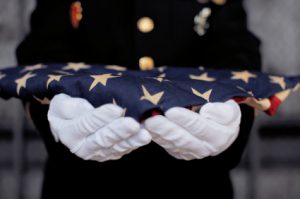 by Tina
HOW HARD CAN IT BE… to stand when the US flag is presented and the national anthem plays?
HOW HARD when men have risen from lowly slave to NFL star…and more…Justice of the Supreme Court…President!
HOW HARD, when you consider everything America has suffered, endured, overcome, and accomplished over the course of her short history and in the name of equality and God given rights.
The first important step was made by the Founders who formally declared our independence with the intent to live under God's command that all people are created equal and endowed with inalienable rights: "We hold these truths to be self-evident, that all men are created equal, that they are endowed by their Creator with certain inalienable Rights, that among these are Life, Liberty, and the Pursuit of Happiness."
Heated debates in Congress and a bloody Civil War cost our nation dearly in blood, treasure and human suffering. Battles to overcome old prejudices pressed the people of this nation onward toward living by the standards of our founding. Opportunity opened in many parts of the country, the military took a stand, and more battles in Congress culminated in the Martin Luther King era that crushed the last vestiges of the KKK and the oppression of Southern Democrats and Northern elites.
Onward we forged as a nation and minorities found acceptance and inclusion in schools and universities, the work force, entertainment, sports, television, commercials and ads, in medicine, the law, banking, business…and in the field of creative entrepreneurship. Yes, minority Americans have pursued happiness and succeeded, some of them spectacularly!
America does live up to that moral standard created in The Declaration of Independence…and Americans are damn tired of being told we don't!
Perfect we are not, nor will we ever be! People are not perfect beings. The divisive problems present today are social and individual problems. Many have been generated through social and political propaganda and promoted by activist groups whose mission is to create anger, division, and strife…to create chaos and a sense of hopelessness.
These problems can only be addressed by individuals and local communities.
Recently Nike brand chose to use as it's spokesperson a disgruntled man that has declared his allegiance to activism, a man that denigrates and demeans our nation's police officers, military, and flag. Last week certain credit card companies refused to process donations to the David Horowitz Freedom Center. This week Levi brand has teamed up with Bloomberg to fund anti-gun rights groups.
Lines are being drawn ever more brightly prior to the coming election cycle. The people, as always, will have the final word. It's a free country, after all!
Army veteran Tyler Merritt put his company's money to work to counter the negative narrative that America, her flag, and protectors are something to shame and denigrate. His company, Nine Line Apparel, created a new T-shirt with the message, JUST STAND. See company webpage here:
"IT'S MUCH MORE THAN GETTING DRESSED EVERYDAY, IT'S ABOUT BEING PROUD OF WHO YOU ARE, WHAT YOU WEAR, AND HOW YOU WALK THROUGH LIFE. WE ARE RELENTLESSLY PATRIOTIC. WE HOLD NO PUNCHES, WE DON'T APOLOGIZE FOR OUR LOVE OF COUNTRY, WE ARE AMERICA'S NEXT GREATEST GENERATION." – NINE LINE APPAREL
We at Post Scripts respect our nation and our nation's flag…we respect those who put their lives on the line every day to protect and defend our country and it's people. And we will no longer tolerate fake narratives designed to brand and label so many of us as racist or bigoted and in the process, trash our nation's symbols and reputation.
America is a wonderful country. Proud Americans believe in our country and the founding principles of equality, equal justice, and God given rights. It's time to reject the divisive messages of those who shout bigot and racist…we are not hyphenated Americans, we are just Americans. It's time we walked that walk, together. How hard can it be?