by Jack
17 years have passed since that fateful day on the 11th of September when a handful of terrorists caused the death of over 3,000 Americans and forever changed the world we live in. 4 airliners were hijacked, 3 of the planes reached their intended targets, the Twin Towers in New York City and the Pentagon in Washington D.C. A 4th plane was deliberately crashed into a corn field in Somerset County, Pennsylvania.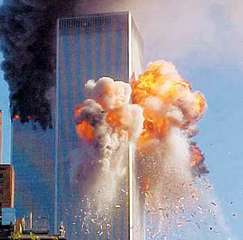 We would soon learn this horrible suicide attack was directed by a Saudi named Osama bin Laden. He was the leader of al Qaeda global, a terrorist organization seeking Islamic domination of the world. Fifteen of the 19 hijackers were also Saudi's, the remainder were from the United Arab Emirates, Egypt, and Lebanon.
Just prior to the 9/11 attack Bin Laden and his inner-circle were given safe haven Afghanistan. This was at a time when it was one of the most developmentally backwards nation's on earth (despite all our efforts to fix it – it remains much the same).
We went after bin Laden and al Qaeda and we joined forces with the Afghanistan resistance, opposed to the strict rule of the Taliban. Years later we finally killed bin Laden in his Pakistani hideout. Why we remained in Afghanistan after the bin Laden fled and the Taliban were kicked out is a giant mystery for history to solve. Our involvement in their never ending civil war has done little to enlighten the Afghan society and turn them away from radical Islam. However, it has added to the death toll begun on 9/11. That war has caused over 149,000 deaths, including the deaths of over 6800 Americans.
Despite every thing we've done to help them, Afghanistan remains virtually lawless, tribal, corrupt and dangerous. It has been like a bottomless money pit for  the American taxpayer.
We may have exacted vengeance on the terrorists of 9/11, but have we created a safer,  saner world?   We still involved in war in Afghanistan. And the Muslim terrorist attacks have not abated.  In fact they are in far greater numbers than in 2001.
17 years later you really have to ask yourself what we have accomplished? What have we have done for our national security? What have we done to stop the spread of Islamic fundamentalism that is the source of terrorism?  How have our actions impacted places like Iraq, Pakistan, Libya, Egypt and Syria?
It's apparent that our nation is more politically divided than I've ever seen before!   We've lost sight of who the real enemy is and we've turn to self destruction.  I've never witnessed more conflict, more protestation and more stupid behavior from California to Washington.
Yep, our world has certainly changed since 9/11, I wonder what it will look like in another 17 years?