by Jack
The politics of the deficit seems to have disappeared, nobody is talking about it anymore. But, the ugly truth is, the deficit hasn't gone away or even slowed.   The U.S. federal budget deficit for fiscal year 2019 is $985 billion.  The deficit occurs because the U.S. government spending of $4.407 trillion is higher than its revenue of $3.422 trillion.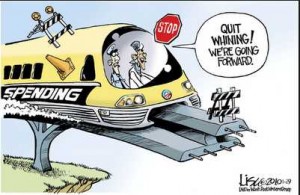 But, few are paying attention to spending because right now the economy is growing at the rate of 3%, inflation is under control and employment is at record levels.  Life is good, except we're still spending far more than we take in.  Question:  What happens when a recession returns, as is inevitable, how will the deficit impact us then?  Nobody is looking down the road at where this over-spending is taking us.  If there is any sort of leadership in Congress at the moment, it's management by polling.
What's popular right now, especially among the democrats, is climate change, universal healthcare, free college tuition, amnesty for illegal aliens, full entitlements for dreamers, massive spending on homeless, a 70% tax rate on top earners and a huge increase in federal spending for infrastructure.  That one 70% tax proposal alone is enough to derail the economy for the sake of curbing the social and political power of the rich.   All of these things will grow the deficit enormously.
I think over the past 30 – 40 years, citizens have slowly acclimated to the idea of deficit spending to the point they have given up caring.  Both party's overspend so there's really place to run.    That means it's up to us to effect change by being loud and forceful.
You may think Bernie Sanders and AOC are total nitwits, but let me remind you that what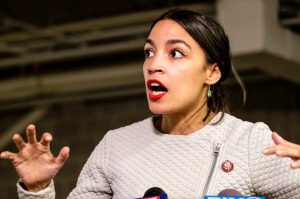 they are selling appeals to a staggering number of voters.  And there's the big problem, 90% of politicians are poll watchers.  They will jump on whatever bandwagon that will get them to another term, even if it means more deficit spending.   We've got to stop that kind of thinking – even if it means taking extreme measures.
For those of us who are informed, who are concerned about the future and who vote intelligently,  we are the last best chance for this democracy.   Keep reminding the politicians that you are watching them.  Demand they STOP the  irresponsible spending or we'll soon be marching on the capitol with torches and pitchforks!