by Jack
Distracted driving is more likely to get you than a guy with an AR-15.   The following is an example of where we could greatly improve on public safety without compromising our civil liberties or confiscating firearms.  Each of these violations represents a far greater chance of death, injury and/or property loss than from the so-called assault rifle aka AR-15:
Talking on cell phones while driving
Texting while driving
Adjusting radio/climate controls while driving
From 2010-2014, driver's who were distracted while driving caused nearly 4.5 million car crashes!!!!   Common sense says we should be fixing this stuff long before we worry about banning a rifle owned legally by millions of Americans.   Gun deaths get the headlines, but car crashes involve far more deaths, injuries and property loss.
ASSAULT WEAPONS FACTS -  Most gun experts will tell you that the term "assault rifle" refers to a very specific set of weapons:  Those that are fed ammunition from a detachable magazine, and can switch between semiautomatic and fully automatic fire, a capability known as "select fire." By that narrow standard, the number of assault rifles in private hands is very small.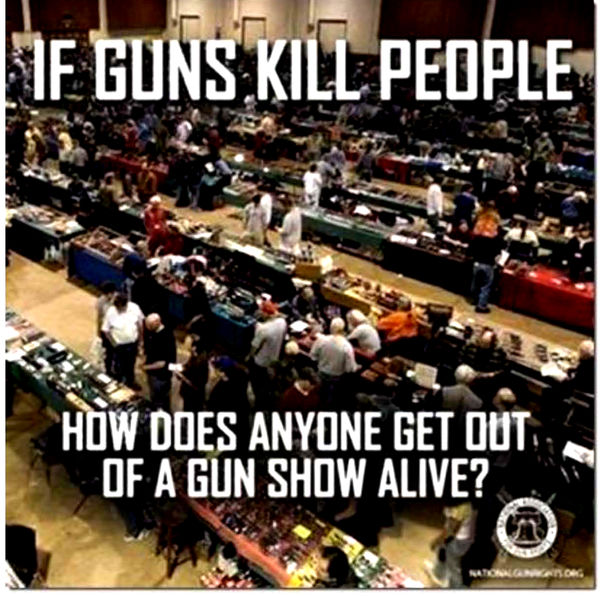 The National Firearms Act of 1934 required owners of fully automatic guns to register the weapons with the federal government. Since 1986, Congress has forbidden gunmakers from producing fully automatic weapons for the civilian market, leaving machine gun aficionados to collect older models, and then register them. According to the Bureau of Alcohol, Tobacco, Firearms and Explosives, there are roughly 638,000 machine guns in circulation in the United States, a number that includes both assault rifles like the M16 and more novel products, like the Uzi submachine gun.  There have been no homicides caused by a legally owned machine gun in the last 75 years.  
But most laws titled under "assault weapons" use a broader definition that some experts say is overly broad. For example, California, Washington, D.C., New York, and five other states have regulations that typically apply to any magazine-fed, semiautomatic rifle that incorporates other design features, but the accessories are mostly just for aesthetics, to evoke a "tactical" look, they do not make the rifle more lethal.
National Shooting Sports Foundation, the gun industry's largest trade group. The NSSF does not use the term "assault rifle," but tracks the production of "modern sporting rifles," which typically refers to semiautomatic rifles like the AR-15.
According to a

2015 report

by the trade group, roughly one in 10 guns produced each year is a modern sporting rifle. In raw numbers, American gunmakers produced and imported 8.5 million such rifles between 1990 and 2012, and about one and two million annually every year since. This works out to between 15 and 20 million so-called assault weapons aka modern sporting rifles now in circulation. (An important note: The NSSF report includes weapons produced for law enforcement.)  

There were

5,738 homicides in 2017. The population of the United States in 2017 was 325.98 million.

The highest per capita homicides rates were in States with the strictest gun control laws. Do the math and you will find that assault weapons barely register on the radar, despite the millions that are in public control.
CONCLUSION: If we were to somehow remove all so-called [assault weapons] from the population, it would have no discernible statistical impact on homicides.  To push for such a ban is at best misguided and at worst, purely for political advantage.   We would save more lives by not texting while driving.