by Jack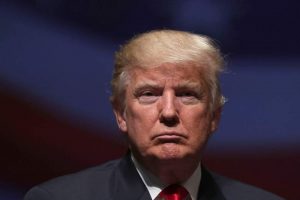 Another firing, what the heck is going on in the White House?  "President Trump announced Tuesday that John Bolton was no longer his national security adviser, saying in tweets that he "disagreed strongly with many of his suggestions" and that Bolton was no longer needed.
The two men offered differing accounts about whether Trump had forced Bolton out of the position or whether Bolton left voluntarily after repeated clashes with Trump.
"I informed John Bolton last night that his services are no longer needed at the White House," Trump said on Twitter. "I asked John for his resignation, which was given to me this morning. I thank John very much for his service."
Trump has had an astonishing number of people fired or pressured to resign from his inner circle.  This calls into question,  why have any advisors if you are going to ignore them or fire them every time they disagree with you?
However, the bigger question here is even more troubling, please read on until the end before you form an opinion.  That question surrounds  Trump's mental health.   I keep falling back on, what is more important his  policy or his presentation?  I like his policies, mostly, but his presentations leave a lot to be desired and so do some of his snap decisions.
I worry that we're seeing signs of a narcissistic personality disorder.   Apparently I am not alone either.  After doing some research I found that a number of healthcare professionals are similarly concerned, but they warn, non-professionals should not be too quick to judge.  This is a very complex area of psychiatry and even definition of NPD has been
the subject of intense debate.
Psychology Today said, many psychiatrists are reluctant to say President Trump suffers from a personality disorder because of something called the Goldwater rule, they need him to be a client and they need an office visit, but even then they couldn't go public.   However, the  DMS-5 (diagnostic reference book)  is quite clear what this disorder is, but that is still not enough for a credible diagnosis, so warn the professionals.
According to DSM-5, individuals with NPD have most (at least five) or all of the symptoms listed below (generally without commensurate qualities or accomplishments).
Grandiosity with expectations of superior treatment by others.
Fixated on fantasies of power, success, intelligence, attractiveness, etc.
Self-perception of being unique, superior, and associated with high-status people and institutions.
Needing constant admiration from others.
Sense of entitlement to special treatment and to obedience from others.
Exploitative of others to achieve personal gain.
Unwilling to empathize with others' feelings, wishes, or needs.
Pompous and arrogant demeanor.
Now here's the part where we (lay people) can get into trouble trying to diagnose this complex personality disorder:  Where do we separate persona from person?  The onest answer is, I don't know, because I am not a mental health expert.   Sure, we can see how the above definition would fit Trump's on-camera persona, but is it
really Donald Trump the person?   In all fairness, that's what we don't know.
We (supporters) have been giving him a pass on his theatrics and tweets, thinking this is just Trump's persona, but in private we're all hoping he really isn't like that as a person, because if he is, the man has serious issues!  But, we just don't know do we?
Remember the old saying, "We are 3 people?"   We are who we think we are.  We are who others think we are.  And finally we are… who we really are!  There's the catch and I wish I could give a definitive answer on who Trump really is, but we just can't know with the limited information we have.  We can only watch him closely and be prepared to step up if things go really wrong.   Couple that big concern to facing a stampede of far left democrats determined to unseat Trump.  Well, lets just say this is not the way I want to enter an important election year!   God help us.