by Jack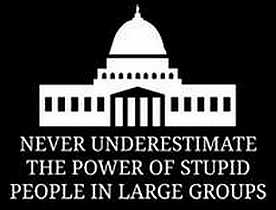 I'm not sure of the real reasoning, but yesterday 60,000 homes in 5 counties had an extended blackout until the win died down.   In some cases this could last for over 24 hours until PG&E turns the power back on.
This reminds me of some 3rd world country where the power goes out 20 times a month, but I never expected CA to become like that?
After decades of improvements, after all the rate hikes (energy costs doubled in last 10 years) and all safety advancements in the power industry,  we're suddenly at the mercy of a little wind?  That's the best we can do?
It's not like that in Oregon, Washington, Nevada, Idaho and other western states where the weather is more extreme than in CA.  So, what's up?   Could this be PG&E's way of "educating" the public, so they might get some relief in court from all the lawsuits, like the Camp Fire?   I think there is a connection, but what do you think?
P.S. CA now ranks 46th out of 50 states for the most costly energy.  Next door to CA in Nevada it is half what we pay.  That's why we're called Corruptofornia.