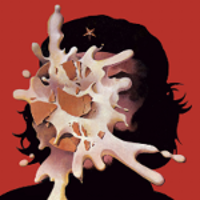 By Pie Guevara
Pie Guevara is an unregistered trademark of Engulf and Devour Investments LLC, a wholly owned subsidiary of Walton Industries which, in turn, is wholly owned by David Walton. So there!
I am appalled and outraged at the blatant, insensitive bigotry recently displayed by the British Columbia Human Rights Tribunal. It makes my blood boil as it should every right-minded person who believes in fairness, equality and the God given rights of all.
In a recent ruling the BCHRT has refused to require that genital hair removing female estheticians extend their services to transgender males with male genitalia. This sort of institutionalized genital bigotry should not be tolerated in any society that claims to be just, fair and free. These oppressed, male genital sporting people identify themselves as female and that should be enough for anyone.
It is a slippery slope my friends. Next they will be ruling that so-called "Christian" bakers should not be required to make wedding cakes in the form of male genitalia for transgender couples. Will there ever be true gender freedom and tolerance for all genitals in a just society?