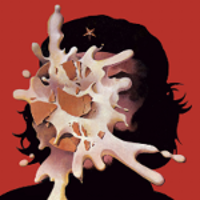 By Pie Guevara
Pie Guevara appears in Post Scripts courtesy of Jack Lee and Tina Grazier. Pie Guevara is an unregistered trademark of Engulf and Devour Investments LLC, a wholly owned subsidiary of Walton Industries which, in turn, is wholly owned by David Walton.  So there!
Mark Levin: Best selling author, radio talk show host, Fox News host of "Life, Liberty & Levin" (a show I dearly love) and Constitutional scholar. It is my understanding that as a lawyer he argued before the U.S. Supreme Court more than once and won. (But my memory fades and no, I cannot name the cases and I haven't been able to find a citation online.)
Here is a link to what Levin had to say on Wednesday night. Watch it. Watch it again. Watch it a week from now. Watch it a month from now.