by Jack
The  following story made national news, a black man was being denied his right to vote, even though he was the mayor of the town!  No wonder it made news, this is shocking!  It's un-American… how could this happen?
This was fake news twisted to read like a juicy story of discrimination against black folk.    And a lot of low information people will believe this was a clear case of racism, because the truth was buried deep into the story.   The truth was, a poll worker had entered the mayor's name in the wrong order, his first name went in last, so the name search didn't work.  There was no discrimination and the election wasn't rigged.
The mayor knew there was no conspiracy and so did the media. The poll worker made a mistake.   But, the mayor and the fake news people created misleading headlines, so mission accomplished!
"Moments after making a plea for people to get out and vote in the Missouri primary Tuesday, Kansas City Mayor Quinton Lucas was turned away from the polls and told he "wasn't in the system," the mayor said on Twitter.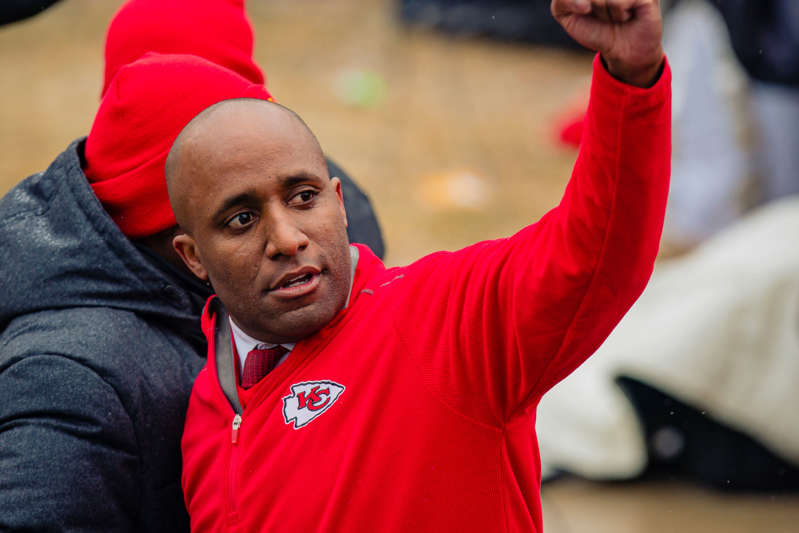 © Kyle Rivas/Getty Images Caption: KANSAS CITY, MO – FEBRUARY 05: Kansas City Mayor Quinton Lucas greets fans during the Kansas City Chiefs Victory Parade on February 5, 2020 in Kansas City, Missouri. (Photo by Kyle Rivas/Getty Images)
"I made a video this morning about the importance of voting and then got turned away because I wasn't in the system even though I've voted there for 11 years, including for myself four times!" Lucas said.
Lucas tried to cast his vote before 7 a.m. at Mount Pleasant Baptist Church at 22nd and Olive streets, where he said he has voted since 2009.
Missouri Democrats were headed to the polls Tuesday to choose a nominee for president. More than twenty names were listed on the ballots, but the chief contenders were expected to be former Vice President Joe Biden and Vermont Sen. Bernie Sanders.
When Lucas tried to vote, a poll worker searched his name using a utility bill he brought but came up empty as if Lucas wasn't registered."