by Jack
According to most of our experts, the spread of COVIDs in CA peaked about 5 days ago and we are seeing daily declines.  New York is seeing a drop too.  There will of course be new highs in other states, but the rate of infection is still well below what our models have projected and the rate of recoveries is more in line the flu.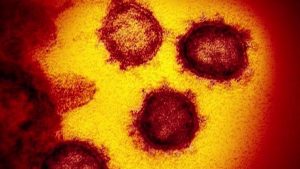 As of right now we can't show how the draconian restrictions have saved lives anymore than moderate restrictions.    But, we can show how this quarantine has devastated our economy and the long term damage is yet to be tallied.
By all accounts the spread of COVIDs has been about as dangerous as a bad flu season.  A bad flu season has about 60,000 deaths.  The stats today in the USA are 814,490 cases, 44,342 deaths, Hospital Recovery 74,754.
The Lt. Governor of Texas said their state has a population of 29 million and they have had 495 deaths from COVIDS.  He notes that every life is important, but if they kill their economy in the process, what was the point?
CA Congressman, Tom McClintock said and I am paraphrasing, the governors of the blue states seem to think this quarantine was an "all or nothing" kind of thing.   It's not and we needed to take into account the economic devastation we're causing by these draconian quarantines verses the limited good they are doing.
We now have enough data to show that the CDC greatly overestimated the lethality of this illness.   The national data coming in shows very little difference in mortality between those jurisdictions with strict quarantine measures and those with balanced economic measures.  However, every day that goes by under the strict quarantine rules businesses are dying and they won't be coming back.
Breaking news: It's been reported that doctors are being encouraged to label every questionable cause of death, whether it was a flu or similar illness, as a COVIDs death because this helps with the bailout money.