by Jack
It was announced in the local newspaper about a week ago, that the local democratic socialist club of Chico was going to take care of the trash left behind by their favorite people, bums and junkies.
Well that lasted about a day.  Picking up trash proved to be too much work for them.
If Annie Bidwell could only see what the filthy four on our city council have done to her grand gift to the people…. Bidwell Park.  The bums camping, the drugs, the needles, the trash and the ever present stolen bike parts.  What a mess.
I bet if John Bidwell were alive today he would have formed up a posse and run the scum out of Chico in 24 hours.  The Bidwell's would not tolerate all these freeloaders!  All the stealing,  the illegal drugs, the overdoses, vandalisms.  The bums think they can do anything they want here.
NEXT: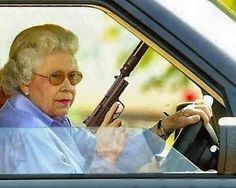 Well, poor ol Shubert's Ice Cream Parlor was attacked again, the same plate glass window was broken out once more.   What's that make now, 3 or 4 times in the last 2 months?  (Mrs. Shubert shown left-just kidding)
Based on everything I know about this crime and other similar hate crimes in our recent past,  I would strongly suspect that a hardcore group of radical progressives are behind it.
They are the most hateful group in Chico.  They're irrational, vindictive and highly organized.  But, that's just my humble opinion.  Shubert's is owned  by Casey Reynolds a conservative on the city council.  She opposes the filthy four.  That's all the motive hateful radicals would need to do some damage to Shubert's.  But, come Nov. I think the local people will have had enough and vote to unseat 2 or 3 of these terrible council people and restore some sanity to our city council.
The really sad part is, even if the bad guy/s were caught in the act, the local police would be forced to turn em loose with a citation at the very most.  They're pressured by the gang of four to go easy on bums and junkies…because they just nice homeless folks down on their luck.