by Jack
CNN - A 24-year-old activist Summer Taylor, (see below right) was struck by a vehicle during a protest in Seattle early Saturday morning has died, a spokesperson for UW Medicine reported.  Another protester, 32-year-old Diaz Love, (see below left) was also struck by the car and is in serious condition in intensive care at Harborview Medical Center, the hospital said.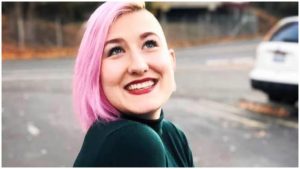 The alleged driver, Dawit Kelete, drove around a series of "support vehicles" that protesters were using to block I-5 and protect themselves, and onto the shoulder of the freeway, where protesters were standing.
"A vehicle drove through the closure and struck multiple pedestrians on the freeway,"
Trooper Rick Johnson said in a tweet.
WSP spokesperson said, "My hope is the result of this tragedy, the protesters will reconsider their desire to be on the interstate because I cannot guarantee their safety, plain and simple."
Watch as this idiot drives at high speed around several trailing vehicles used by Black Lives Matter protestors to block traffic.
As you can heard from the video the witness claiming the driver tried to escape and he was pursued by someone in a pickup truck.
It's hard to believe, but Seattle police gave BLM protestors permission to block the freeway.   They said it was better to give them permission march on the freeway because they couldn't block them anyway.  They said they used roadblocks to separate them from the cars at freeway speeds.   The cops are now re-thinking protest rules after a car driven by 27 year old D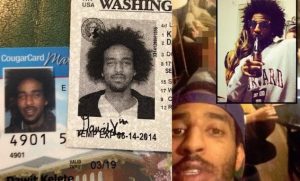 awit Kelete (shown left) ran down two white female BLM protestors.
Update:  It was just learned that Kelete apparently drove the wrong way on a freeway access ramp to gain entry to the freeway.
Update:  The latest decision from Seattle police is to deny protesters the right to march on freeways, citing that it was too dangerous.  Duh.