by Jack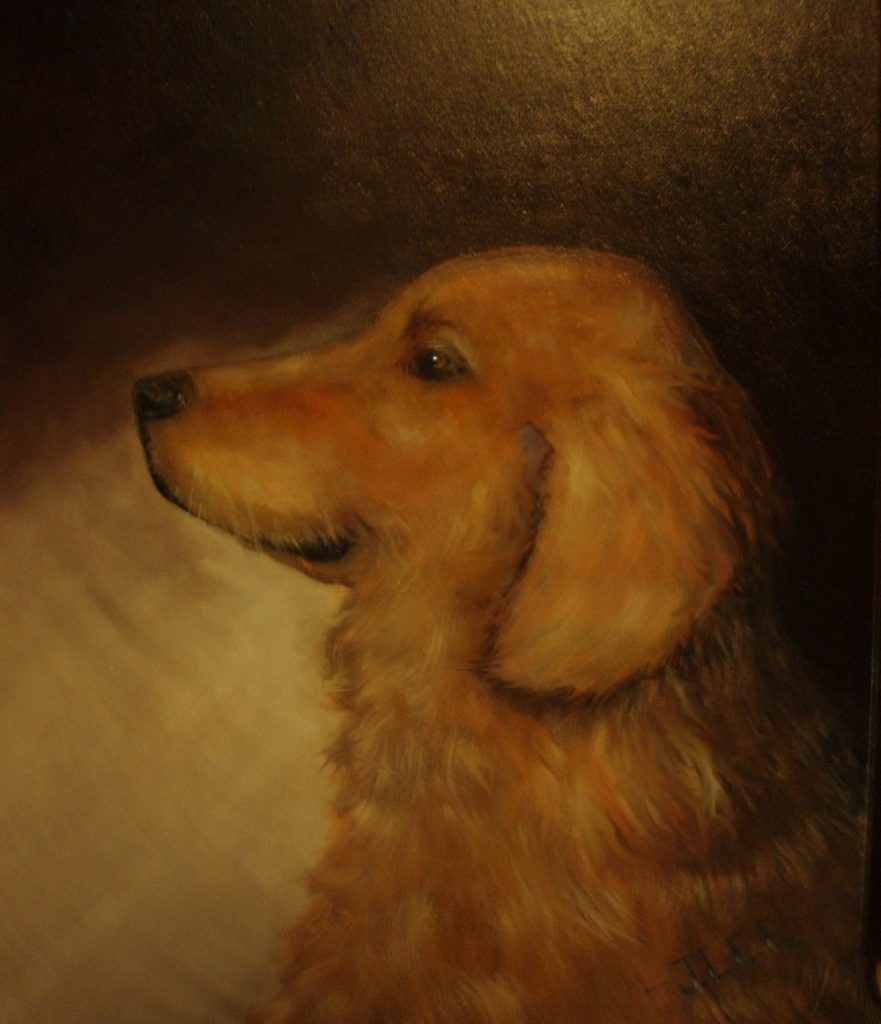 It is with great sadness that I must report the passing of Riley the Dog.  He was a Golden Retriever of some notoriety in Chico and a best friend to Cassandra and Jack.
He was known and loved by many, both by his fans on the internet (Facebook) and in his home town of Chico.  He frequently appeared at the Save Chico rallies and at protests against the drug needle HRC giveaway program.
Riley was always ready to meet people with a big goofy grin.  He was  friendly to just about  anyone.  There were times when, because of Riley's friendly nature, that he created an opening for dialog between people of opposing politics at they both petted Riley.
Although he had a friendly nature, Riley was also loyal and fiercely protective of best friend Cassandra.  When she would go out for her evening runs, Riley was always at her side.
One time when they were out walking, an angry Pitbull broke through a wood fence in his backyard, raced into the street and headed straight for Cassandra.  But, Riley was on the job, he pulled tightly against the leash to intercept.  He reared up, growling and barking.  He pulled so hard against his leash Cassandra was almost pulled off her feet!  Riley was on two legs as was the Pitbull and met in this weird dance head on.  The Pitbull was quickly chased off by several neighbors and amazingly Riley suffered no injuries.   Cassandra was shaken, but she was otherwise unhurt.
Riley was Cassandra's constant companion, running, biking, hiking, swimming, he loved to travel with her anywhere.  Most of time this was by car, he just loved going.   This part of his life was a good fit for Cassandra, because her job required her to travel a lot of  hospitals in Northern California.
Riley was always there when she travelled, always ready to keep her company, especially on the extra long long road trips.  He had a favorite place to sit in the back seat of her car, this was an area where he would lean forward and wedge himself between the two front bucket seats and stare out the front windshield right along with the driver, taking in all the sights.
If she forgot to tell him where they were going, Riley would eventually tap her on the shoulder with his right paw as if to ask where we goin Mama?  Done with an inquisitive look (he kind of rolled ears forward too).  Casandra had one of two standard replies for him, just so he would understand, "We're going to the dog park Riley." To which he would respond with a display of noticeable excitement. Or she would say, "We're going to the store." His response was less enthusiastic with this look of, "Oh, ok, least I now know."
Riley was only here for a little over 10 short years, but they were 10 years filled with joy and love in a way that only another animal lover could fully appreciate.  His presence will be felt on our hearts until our years finally come to an end.   Good-bye old Riley, you will be dearly missed.  Now I must break the news to my grandson….