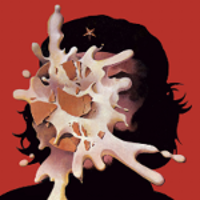 Posted by Pie Guevara
Pie Guevara appears in Post Scripts courtesy of Jack Lee and Tina Grazier. Pie Guevara is an unregistered trademark of Engulf and Devour Investments LLC, a wholly owned subsidiary of Walton Industries which, in turn, is wholly owned by David Walton.  So there!
Kyle Rittenhouse clearly acted in self-defense shooting the violent rioting attackers who were intent on killing him or causing severe bodily harm yet Kenosha County District Attorney Michael Graveley charges him with homicide and gives the rioters and the people who assaulted him a pass.
Graveley has a history of prosecuting self-defense cases. Here is one in particular —
"Randall P. Volar was a resident of Kenosha County when he used a website, later confiscated by the FBI, to target and traffic numerous young black women before 2018.   In early 2018, he was arrested, charged, and released on bail for the trafficking of these young black girls (as young as 12).  In June 2018, after meeting one of his victims at his house, he allegedly attempted to rape her at which point Chrystul Kizer shot Volar, lit his house on fire, and fled the scene.
"Kizer was arrested and charged with Volar's murder and her bail was set at one million dollars.  After nearly two years in jail, Kizer was released on a reduced bail of $400,000 which was raised from various trafficking victims and criminal justice reform organizations from around the country.  While it is noted that Kizer's trial has not publicly presented the details of the strength of the prosecution's case, several legal groups from around the country sent letters of condemnation to DA Graveley, calling out his unprofessional and unnecessary actions with the Kizer case."
The National Lawyers Guild Chapter at Harvard sent Graveley a blistering rebuke of his handling of the Kizer case.
"Your actions to date in the Chrystul Kizer case stand in grave breach of these professional responsibilities. Chrystul was a 17-year-old girl when she killed the 34-year-old man who had been raping and physically abusing her. She deserves empathy and support for the horrible abuse she suffered at the hands of a grown man, not criminalization. "Sound discretion" and "justice" in this case would clearly look like dropping the charges so she can move on with her life and recovery. You have a duty to improve and seek reform for the prosecutor's office, not to go to extreme lengths to prosecute cases that do not belong in the courthouse to begin with. Your insistence on prosecuting the case against the plan language meaning of the safe harbor law is bizarre and negligent. It seems to come from a place of racist fear of Chrystul, a young Black woman, and should have no place in the administration of the prosecutorial power."
(Above excerpts from The Kenosha County DA Has a History of Prosecuting Self-Defense Cases)