by Jack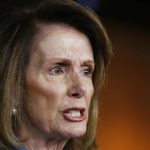 Today Nancy Pelosi said from the podium in the House of Representatives that democrats would be speaking on the 25th Amendment tomorrow.
The 25th Amendment to the U.S. Constitution addresses what happens to the presidency and vice-presidency if the president and/or vice president dies, resigns or becomes incapacitated or disabled. Passed by Congress on July 6, 1965, the 25th Amendment was ratified by the states on February 10, 1967.
I remember they threatened to impeach Trump recently, but this is quite a different thing.  I don't like it, not one bit.  Has Pelosi lost it or does she think Trump has?