by Jack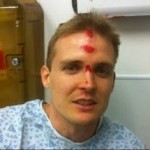 It started in 2013 and it spread to a number of major cities across America.  By November of this year even some of the suburbs were getting involved.  It's called the knock-out game.  
What's a knockout game?  A group of young thugs targets an individual and one of them has to deliver a knock out punch.  Typically it is video taped. 
The victims tend to be white and the suspects tend to be black, but the most recent attack was done to a black man in his late 80's by a 27 year old white male.   This is called sport and at least two people have died from head injuries.   Yes, there are videos and yes we have confirmed this is really true.  But, we won't be posting any video links here.  This is only being reported as a public service for your safety. 
How do you avoid being a victim?   As in most crimes it's situational awareness!   Being observant and aware of your surroundings is your best defense.  Walking down the street, yaking on your cell phone or bopping along to the music in your ear-buds, totally clueless to those approaching you, is a good way to get whacked.  So, if you see some young punks watching your movements, be especially careful, and don't put yourself in a place that would favor the attacker. 
Next, the airport scam.  Some airline passengers desperate to secure a place at the head of the line learned you can ask for an airport wheel chair.   Nobody will ask if you need one, you simply borrow the wheel chair, roll up to the boarding gate and you will quickly be ushered to be among first to board.  
What kind of person would do this?  I won't even go there, but apparently plenty do and it's been one of those dirty little secrets that has been going on for years.  The airport folks are well aware of these scammers, but the American's With Disability Act makes it all but impossible to question anyone asking for a wheel chair, no matter if they just sprinted up to ticket counter!   
I don't know how you feel about these things, but I see it as further signs of a society in decay and the people who do it are total bottom feeders, lacking in both character and conscience.  
Fun facts:  "Columbus discovered the new world for Spain, which explains why we all speak Spanish."  David Letterman