by Jack lee 
The United States was involved in the Iraq war for 12 years and it cost us a lot of lives and over a 2 trillion dollars.   Had we actually collected "oil for blood" maybe we could say at least we got something out of it.   As it is, we gained nothing!  It was a waste of everything, our time, our money, our lives and it left us somewhat weaker than we were before that war.   We're certainly more divided as a people, polarized by partisan politics and war, our enemies love that part.  And we're a heck of a lot more in debt!    
Iraq is now an unstable nation on the verge of an all out civil war.   The corruption and violence there today is arguably as bad or worse than it was under Saddam Hussein.   It's estimated that somewhere between 500,00 and one million people have died as a result of these two protracted wars in Iraq and Afghanistan, not to mention over 5000 American deaths.   
The next war to be concluded is Afghanistan.  This is another long war without a clear mission to know when to call it a victory and come home.   Instead we're spending about $4 billion a month to prop up a country with a gross domestic product of about $1 billion per year, much of that coming from raw opium smuggling.   Before it's all over and the last disabled veteran from those wars has died of old age, we will have spent somewhere between 4 and 6 trillion dollars. Does this make any sense to anyone? This is not to say Afghanistan was an avoidable war, it proably was not given 9/11 and the harboring of the killers. Any president would have gone after them at that time by any means. So President Bush had every right to go into Afghanistan and blast the heck out of Al Qeada and the Taliban. The problems came later on when we embarked on nation building. The longer we stayed, the more we looked like occupation forces and that was our great failure. We should have been out of there years ago, then again hindsight is always 20-20, well, actually I said so at the time. I hope we've learned from that lesson…never over stay our welcome.
Maybe this is why the nation is headed towards a new period of isolationism?
57% of Americans currrently say we're too involved in global affairs.   They want to divert foreign aid to domestic aid. They want our military home protecting our shores and not defending people in foreign lands that have little or no gratitude for our assistance.   In fact, it seems like when the U.S. gets involved militarily with another country, no matter how good our intentions, the fighting stops and we become the bad guys.   The focus is on us, it was that way in Somalia, Iraq and it is that way in Afghanistan.   We've won very few friends in Iraq and if you listen to President Karzai in Afghanistan, we won even fewer there.   Most recently, Krazy Karzai has refused to sign an agreement to keep US troops on Afghan soil while their army gets up to speed.  And if this isn't done, we're out of there by December, 2014.
If it were up to me, we would have been out of there almost as fast as we went in.   This place is a rock pile and the people are steeped in centuries of ignorance and tribalism.  They don't want democracy…no matter how much money we throw at them.   So, if we elect to bail out of Afghanistan early because Karzai has taken back the welcome mat, then so be it.    It's not like we have a shortage of overseas deployments. Currently the United States military forces have 600 bases located in 156 countries. 
Maybe we ought to be thinking, how many of those places are really necessary?
China is thrilled to see us busying ourselves as the worlds police force and spending our fortune doing it.   They love to see us spread thin, patrolling the seas with giant carriers, costing hundreds of billions of dollars.  They want us to spend 20% of our budget on the military or more and just keep doing things the way we've done during the Cold War.  Because the next war won't be like any of the last conflicts and China gets it.   Technology has changed the world.    Now any two-bit dictatorship can inflict massive damage on us with a low tech biological agent like anthrax.   We won't see those enemy tanks lined up on the battlefield ready to be knocked out with air to ground missiles fired from distant helicopters or bombed into tiny bits from high flying B-52's.   No, it's far more likely we'll see a dirty bomb in Manhattan or an EMP explosion over the East Coast.  This device could wipe out all our electrical circuits and leave millions of us stranded in darkness…then the looting of grocery stores starts and it gets real ugly – real fast.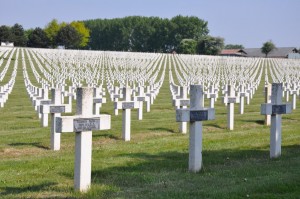 We're a very fragile and vulnerable economy, 9-11 proved that, and our giant military did us no good when Al Qaeda decided to attack.  This was a tiny group of peope that hurt us, just think what a whole country of sabatotuers and cyber-warriors could do!  China is in competition with us – but they are not necessarily on a path to war with us.   There's a lot to be gained from a commercial relationship with China, but we have to be smart about it.  So far we've been way to eager to take advantage of their cheap labor at the cost of jobs and our own economy.  
In the next war America is more likely to be like the giant that dies from a thousand cuts than head-on against a defined enemy force on some far off battle ground.
China understands this, and they have no intention of taking us on destroyer to destroyer, carrier to carrier, because they know they would lose. Instead they are prepared to leap ahead of our conventional warfare and put their faith in cyber-war, if it came down to a war.  They can severely damage us without leaving their command center in Beijing.  
How many suitcase nukes or H1N1 bio attacks would it take to cripple this nation and at what modest cost? And this can be done ever so stealthily while we're patrolling the Sea of Japan, protecting the Japanese from attack by some mythical aggressor that does not exist today.
If America was a sleeping giant prior to WWII, we are a comatose giant today.  Our military is deployed in all the wrong places with a lot of obsolete weaponry.  We're prepared to fight an enemy that doesn't exist.   The high tech weaponry we're developing at a huge cost will have little or no effect on a suicide bomber or that guy getting on the subway with a briefcase full of weaponized flu virus.
For once I would like to see us prepared to respond in the most effective ways to the most likely threats!  Just once I would love to see us ready – but, we're not ready.  You look at our defense spending and it's obvious.  We're once again sitting ducks, lulled into a false sense of security because nothing big has happened since 9-11.   Yet, America has more determine enemies than every before from fanatical Iran to North Korea, spoiling for a fight.    A whole new crop of would-be terrorists have grown up since 9-11. 
 The only way we're going to be ready is to build a strong economy, with self sufficient energy resources and a secure power grid.  We'll obviously need to start with a smart government, one with the guts to take a terrorist attack and absorb it, without recklessly imposing crippling restrictions on our commerce, our air travel or creating another stupid beaurocracy, like the horrendously wasteful Homeland Security; an agency nobody wanted or needed outside the Beltway.  
Our foolish president and our equally foolish  representatives magnified the costs of 9-11 way beyond Osama bin Laden's wildest hopes when they stupidly shut down airports, closed off parking lots and hundreds of other rediculous things.   This is how terrorism works and we were chumps and played right into it because the dopes in Congress HAD TO DO SOMETHING and this was the best they could come up with?   By the way Chico got a pile of Homeland Security money…it help fund our counter-terrorist SWAT team and buy an armored car for BCSO.  I think Colusa got some money for counter-terrorist lighting at the Fair Grounds.  Yeah, they actually thought we needed it, that's scarey.    
They (White House and Congress) did almost everything wrong following 9-11.  They got us into two wars, proving  once again that they learned nothing from history.  That would be… how to deal with terrorism.  We have many good examples how to handle terrorism in many places of the world too!   But, we let our ego get in the way – we didn't do anything the Israelis or the British suggested.   Instead we bought scubba gear for the Sheriff's Dept. in North Dakota and thousands of little places, all trying to cash in our NEED TO DO SOMETHING.
Let me ask you this, would you really want to go through another 9-11 with the bunch we have in Washington right now?   Okay, so the first move is really up to us.  We need to put the right people in place and get the bums out!  Anyone who doesn't understand how terrorism works and how the military operates shouldn't be in a leadership role.  If we can do this, just elect knowlegable people, then tThis will be our first intelligent act to protect our nation and insure our future.  So, forget partisanship – this is about survival.    The next part is to follow this up with a coherent, sober foreign policy.  We don't have a foreign policy now – do we?   If we do it must be top secret because nobody I know has a clue what it is.   So we need a good plan and we need it right away.   And it ought to be plan that does include sending the Great White Fleet out to protect the world and impress our enemies.  Those days are long gone and we need to think building friends and alliances, not throwing our weight around.   
May God help us, because I have a feeling we're going to need it, especially if we don't wise up and start think proactive rather than reactive.