by Jack
Tomorrow is 9/11, a bloody date in world history and the blackest day in American history. 2,996 innocent people were murdered.   Tens of thousands of family members were never the same again. Literally, America changed in that day forever.   It was a despicable act committed by despicable people. We should never forget what happened that day and who did it and why, lest we go through it again.
9/11 ought to be a day of shame for Muslims around the world, but is it really? I sure don't see it, if it is. There's not a lot dialog suggesting empathy. Oddly, if there's a dialog it's turned away from 9/11 to something that is critical about us or it goes to concerns over virtually non-existent backlash or how misunderstood the Muslim religion is by us infidels. We're the problem! But, the fact remains, the 9/11 plot was carried out by many Muslims with diverse personalities and backgrounds, but they were all united behind the words in the Koran. That should be a stain on the faith, but the feelings among the broader Muslim population is very mixed isn't it? I remember those scenes of dancing in the streets the day of 9/11.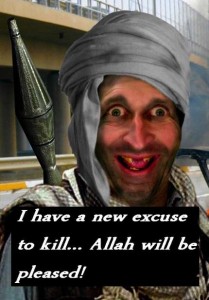 Typically, we tend think of terrorist threats as belonging to Al Qaeda and now ISIS, but this isn't always true. Many acts devastating acts of terrorism were previously committed by Muslim radicals with no formal connection to any known terrorist groups. This makes them the most dangerous of all, because they are off our radar. We simply can't predict when and where they will strike, only that they will as evidenced by the Fort Hood shootings, the Boston bombing, the attack on the recruiting office in Times Square, the beltway sniper attacks in Columbus and many others attacks.
Fortunately, we have that fat-rat KSM in custody and Osama bin Laden is dead, but hundreds, perhaps thousands more, remain at large who are just as fanatical, just as lethal and just as devious. And they wish do us harm. They exist among the mainstream Muslim population wherever Muslims live and that means they here. The radicals represent a continuous, lethal threat due to their recruitment and willingness to inflict harm by whatever means on any target of opportunity. For our counterterrorism agency this about the numbers and probability, call it risk management. That's all, it's not Islamophobia, but the numbers are enough for the prudent to be cognizant of the potential threats and to be ever watchful. Things could get out of hand very quickly if even 5% of the Muslim population decides Allah wants them to wage jihad against the infidels.
There are 1.5 billion Muslims world-wide and 3.4 million live in the United States and it's absolutely assured that a certain percentage of this huge number will become active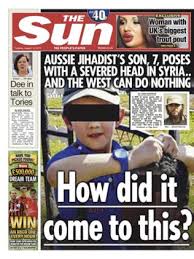 terrorists. History proves it.   There is no reason to think the future will be any different, unless we see a fundamental change in this religion. If anything the motivation for extremism is only growing stronger with regional conflicts in Syria, Iraq, Pakistan, Afghanistan, Chechnya, Libya and in many other African nations that subscribe to strict Sharia law.  But, because we're Americans and we embrace and respect all races, all religions and all ethnicities we tend to view the world through our friendly eyes.  Reality says there's a lot of people in the world who do not share our kind nature and hate us enough to do us harm.  We have a lot of trouble accepting this, and we sometimes find ourselves in harms way because of it.
Back to 9/11, terrorists of all ilk strive for notoriety to inflict maximum damage far beyond the scene of their crime, that much is a given. This makes 9/11 a likely time for another attack and the US (or the UK) the likely target. The fact that 3.4 million Muslims live in America, makes the threat a high probability. But, the day they choose could be Ramadan, Hajj, Eid-ul-Adha or any number of significant dates. The NSA, CIA, FBI and many other agencies track these days and monitor the net and phone chatter around the world in order to postulate probabilities for another attack. Indications are something is up, but where? If we know, we're not saying.
We hope 9/11 is never repeated, but we know there will always be those who will try trump what Osama did.  As 9/11 approaches again, heightened security around the western world is now in place.   ISIS and Al Qaeda have made their threats…now we wait and see.
Never forget – never forgive (and always be heads up).