by Jack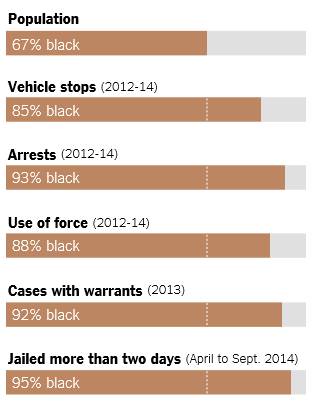 It's been recently reported that blacks are overrepresented in traffic stops and arrests in Ferguson, Mo, where 2/3rds of the city population are Black, but Blacks represent nearly 85% of Ferguson traffic stops and 93% criminal arrests.  (see graph on left)   These lopsided statistic seems to support the claim of racism within the Ferguson police department.   However, this is only true if one can assume that Blacks  commit crime in equal numbers to other races in Ferguson.    The national data says they do not; Blacks by far commit the greater number of offenses and there is no evidence to support why this wouldn't be true in Ferguson, since it is everywhere else in America.  But, it's not just true in America either, all you need to do is look at the arrest records by race in other Western nations.
The disturbing statistical analysis that reasonable people should be focusing on is not so much about Ferguson, Mo. but, about Black crime statistics in general. Van Jones, an advisor to President Obama, wrote, "African American youth represent 32% of all weapons arrests [and] were arrested for aggravated assault at a rate nearly three times that of whites."  Jones is Black and considered quite liberal and even he has noticed this disturbing statistical difference.
According to every study kept by the Dept. of Justice and Federal Bureau of Investigation, Blacks are overrepresented in the criminal justice system by a wide margin.  Some of this can be explained away by poverty and lack of employment opportunity, and some by racial bias, but by no means does this cover all the causal factors.   The problem is much more complex and it's something that neither Blacks or anyone else wants to investigate for their own self serving reasons that have nothing to do with legitimate scientific inquiry.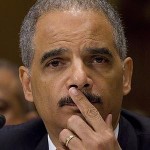 So, here we are, left to judge Ferguson cops, but armed with only half the facts -  Ferguson police arrest a higher percentage of Blacks than their proportionate demographics.   Is that all we need to know?  I think not.
If we are going to look at Ferguson police, then we also need to look at why Blacks are overrepresented in arrests and incarcerations.  We need to look at other police agencies with similar demographics too.   This is too serious to go off half cocked.
It appears the Ferguson police are only a symptom of something gone wrong in our melting pot society.  And until we approach this with an open-mind based on a legitimate scientific study, we'll never have the facts needed to bring about a solution.
Without all the facts what's left is just accusations… and that serves nobody.