by Jack
UPDATED 1339 hrs.:  An Arizona man with links to Islamic jihad and his Phoenix roommate were identified Monday as the attackers killed outside a Texas art show featuring cartoon depictions of the prophet Mohammed.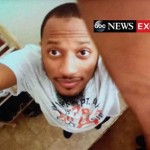 "The two gunmen who were involved in the shooting in Dallas… were determined to be from Phoenix," Assistant Special Agent in Charge John Lannarelli said Monday as federal investigators searched the pair's north Phoenix apartment.
Federal authorities who declined to be identified because they were not authorized to discuss the case identified the suspects as Elton Simpson (see left) and Nadir Soofi, both Muslims. 
GARLAND, TEXAS – Yesterday two, yet to be named terrorists, attacked a free speech rally at a public school in Garland, a Dallas suburb.   The two gunmen used automatic weapons, but instead of mowing down unarmed victims as is usually the case, the assailants were met with hail of bullets in return fire.   Each terrorist was shot multiple times by one brave police officer with a handgun -  he dropped both terrorist who had him outgunned, but not outfought.
One security person suffered a minor ankle wound during the exchange of gunfire, but he is expected to make a full recovery.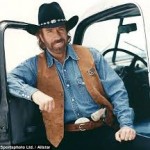 Just minutes before the attack took place, a Twitter account with the username "Shariah is Light" posted a message saying "may Allah accept us as mujahideen" and ending "#texasattack".   The account was suspended soon after.  (See more details on this from The Guardian shown below)
The sponsor of the event, Pam Geller, said,  "This is a war.  This is war on free speech.  What are we going to do?  Are we going to surrender to these monsters? Two men with rifles and backpacks attacked police outside our event."
As this is being written the bomb squad is checking the shooters vehicle and backpacks for explosives, a tedious and long process.
The rally included a cartoon contest depicting Muhammad and there was a $10,000 cash prize for the winner.   The featured guest speaker, Gert Wilders, a Dutch politician, has been previously targeted for death by Islamic extremists.  Wilders is known in Holland for being highly critical of Islamic extremists and in support of free speech.
CNN: " The Sunday night event invited cartoonists to send in cartoons of Prophet Mohammad. The group said it received more than 350 submissions.   There were about 200 people at the event, police said.
The Guardian, UK:   "In the minutes following the attack, Junaid Hussain, from Birmingham, who now goes by the alias Abu Hussain al-Britani, wrote a message under the hashtag #TexasAttack saying: "They Thought They Was Safe In Texas From The Soldiers of The Islamic State."   When it became clear that the two gunmen involved in the attack had been killed, Hussain added: "The 2 Brothers attained shahdah in texas! O Kuffar know that death is better than living humiliated! Allahu Akbar !!!"
"Shahda" in the context appears to be an alternative transliteration of Shahada, an Islamic creed declaring belief in the oneness of God and acceptance of Muhammad as the true prophet."
In January, gunmen attacked the offices of Charlie Hebdo, a French satirical magazine that has a controversial history of depicting Mohammad, and killed 12 people.
The next month, a gunman attacked a free speech forum in Copenhagen, Denmark, featuring cartoonist, Larks Vilks, who infuriated al Qaeda with his depictions of Mohammed.
In the United States, cartoonist Molly Norris is still in hiding, four years after she depicted the likeness of Mohammed on several items, and was deemed a "prime target" for execution by Islamic extremists."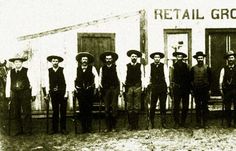 Photo on right is Pam Geller.  She was just interviewed on CNN and said:  ""Civilized men can disagree," Geller said Monday on CNN. "Savages will kill you when they disagree."
Geller, a conservative blogger, is the president of the American Freedom Defense Initiative, which organized Sunday's event in Garland, Texas.  She said she is not anti-Muslim, she is anti-jihadist.
God bless Texas – These two Muslim fanatics got what they deserved.   However, their fate was sealed the moment they thought they could go to Texas and gun down innocent folks,  like the Muslim gunmen did with the Parisians or Danish.  They unarmed and unable to defend themselves, but Texan's carry guns and they learn how to shoot at an early age.  Of course there are some in Texas that hate firearms, but they aren't really Texans, they're just posers and they'll be moving on to places like California before too long.