by Jack Lee
Cronyism define by Webster's: the unfair practice by a powerful person (such as a politician) of giving jobs and other favors to friends: partiality to cronies especially as evidenced in the appointment of political hangers-on to office without regard to their qualifications
Cronyism and corruption go hand-in-hand, but as bad as these two concepts may be, they are not necessarily illegal and that's where cronyism thrives. It stays under the radar screen and away from the public's scrutiny. The politicats in Washington want to keep it that way and they don't want you knowing anything about this subject!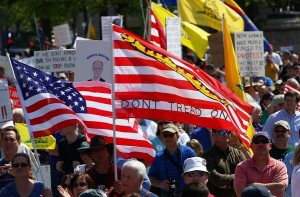 Cronyism, sometimes called patronage, cuts a wide swath across many political activities and that makes it extremely dangerous to our republican form of government. Anytime politicians can advance the power and financial well being of their friends and or factions it comes at the direct cost of the taxpayers. We the people are paying billions more than we should in wasted taxes because of this legal and most accepted practice in Washington.
Ironically, our founders foresaw the dangers of cronyism. We were expressly warned in the government essay by James Madison titled, Summary and Analysis Section II: Advantages of Union: Federalist No. 10. In that essay, Madison observed that corruption in other popular governments of his day was due in large part to their inability to control the officials that used politics to empower those they favored, such as their favored political party, their favored businesses or just close associates or supporters of their career.
Therefore, the proposed Constitution should check the power of factions by balancing one against the other. Madison wrote factious leaders might "kindle a flame" in one state, but would be unable to spread a general conflagration throughout the states, but our checks and balance system would protect us.
Unfortunately, Hamilton, as brilliant and helpful as he was, inadvertently helped to grow cronyism when he crafted a national bank and instituted other political ideas to connect our economy to Washington. His policies were well intended and designed to expressly to create a vested interest in the success of government among creditors and debtors alike. But, this morphed into linking the success of business to the activities inside Washington, thus the [patronage] business was born.
Over time, as our economy grew, politicians were increasingly in a position to offer substantial incentives, to mobilize political factions, to empower themselves, to create jobs, to selectively hand out contracts and to make many other lucrative deals with the private sector. The more government grew, the more opportunity they had offer quid pro deals and bring along those that supported them. The seeds of vote buying were cast in the early 1800's.
Today, we see the end result in a glaring example, the US tax code. The tax code is so laden with loop holes, exceptions, exemptions, and discounts to factions, businesses and friends that nobody can correctly interpret its the 73,954 pages!
Cronyism is big business in Washington. And the checks and balances our founders thought would hold it back are not working. The lobbyists exploiting it far outnumber those calling for reform. Washington and the surrounding areas are now America's most expensive real estate, because that is where the money is handed out. Sadly, most of this nefarious activity is technically legal. There's no headlines to alert us and when there are it's covered up quickly. So, it goes on largely unnoticed by the public. That's exactly how Washington wants to keep it and you better believe both sides are playing this game.
Both party's benefit hugely from cronyism. The Republicans talk a good game about reforming cronyism and corruption, but then they've largely held the purse strings in Washington since 1994, so either you must conclude they are grossly incompetent or they are part of the problem. Either way, we lose.
What's the answer? It's simple enough, keep informing yourself by reading the truth about Washington. Sooner or later you will get fed up enough to do something about it.