by Jack
Yesterday saw 14 dead and 21 wounded at the hands of Muslim extremists wielding semi-auto rifles and pipe bombs. Predictably, President Obama reacted by using this attack as another opportunity to lobby for more gun-control. He cited the need for stricter background checks and more laws for gun shows. Hillary Clinton went a step further, calling for lawsuits against firearm manufacturers! But, none of their proposals would have prevented yesterday's tragedy. That attack had absolutely nothing to do with background checks or gun show loop holes, but it had everything to do with Muslim-extremism, two words Obama won't even utter in the same sentence.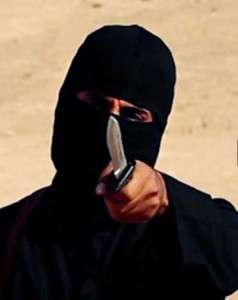 Using lawyers to bankrupt firearms manufacturers may fit perfectly into the far left's goal of taking all firearms away from all citizens, but it does nothing to solve the problem of Muslim extremism and violence. The fact that Hillary Clinton could even think this way makes her dangerous. She's willing to say and do almost anything to get elected, even if it means undermining our Constitution. This country can't take another 4 years of Obama's liberal policies under a President Clinton.
Obama wants to change the narrative away from "Muslim terrorism" to fit his gun-grabbing agenda, just like Hillary. He wants to make it virtually impossible to own firearms, by anyone. As impractical and absurd as this may be, it is an idea that plays well with the far left who want guns out of America!
As FBI investigators dig into the history of this latest "jihadist" couple in SoCal, it becomes clear how dangerous they were. We know they rented a home in Redlands where they spent many late night hours in the garage. . . building pipe-bombs. They had a close connection to ISIS too, but they were not on any terrorist watch list. Fayed Farook, was a US citizen and obviously he could legally buy firearms (and did). Those who knew him said he held extremist views, and this appears to be true given his contact in ISIS.
A neighbor lady thought the couple acted odd, working late nights in their blacked out garage, but she didn't tell law enforcement because she didn't want to be accused of racial profiling. The Homeland ad, "If you see something, say something" didn't override her fear of being branded by our PC crowd. So, once again people died because we live in denial that there are bad people who desperately want kill us.
Clearly the attack by this jihadist couple was a long time in the making. They acquired combat clothing, they bought a large amount of ammunition, they had lots of parts to build pipe-bombs, they bought firearms, etc. This was absolutely premeditated and an act of terrorism. However, keep in mind that if these Muslim killers were so determined to cause mass murder, as they eventually did, their pipe-bombs could have done the same job, maybe even killing more than the guns. Imagine what two or three powerful pipe-bombs could do to people in a confined space? The point here is, if there is a will to kill – then there will be a way, i.e., car-bombs, biologicals, arson, train wrecking, there is no end of ways to kill in mass numbers. Obama doesn't want to deal with this reality and instead he is obsessed with this long range goal of eventually disarming all law abiding American citizens.
The problem Obama faces is almost too scary to contemplate: There is currently a very strong "will" by Muslim fanatics to kill us! That is the core issue Obama can't or won't deal with, but he should! Instead, he takes on the softer targets, like gun-owners, background checks and gun shows all of which have zero to do with our national security. Obama's misguided attempt to shift the focus away from Muslim extremists and on to guns has angered many millions of Americans who are now behind Donald Trump who echoes their frustrations!
Obama and liberals are all treading on dangerous ground when they push too hard against the 2nd Amendment. People across America are getting fedup with their crazy politics and if it continues, both Obama and the liberals are going to face a serious backlash in November. To some extent the Muslim community in general is about to face their own backlash unless the violence stops. We're headed for a showdown with 3 competing ideologies, democracy, radical Islam, and gun-grabbing, freedom robbing socialist liberals.
How much can this country take before we explode?