by Jack
The campaign to unseat President Donald Trump is unparalleled in U.S. history and I'm sick of what's going on.  Daily, we hear some loud mouthed idiot-D shouting, "It's a Constitutional crisis! Impeach, impeach, impeach…"  Their case is then underscored by the occasional flash mob on the street that eagerly assaults the Constitution (and any Trump supporters that stray to close) .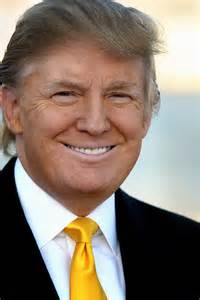 The demagoguery and partisan hype is laser focused and unrelenting.  Yet, we don't see any republicans rushing to a microphone to defend their president.  You would think people of courage and character would be offended by such antics, right?   Could it be they are silent because Trump is NOT their man and they are a little short on both courage and character?
Could it be that Trump is on his own, as an outsider?  I think so.  Trump is not their man, he's sure not the democrats.  He's just Donald "What you see is what you get" Trump.   He's an American citizen trying to do what he believes is his duty for the good of our country.
No special interest group brought Trump up through the party ranks to be president while backing him with millions of dollars to insure a victory.   Trump made a bee line to the presidency because the American people were fed up with the same old status quo BS the politicians have been throwing at us for decades.   They (politicians) treat us like we are here to do their bidding, not the other way around.  If there's a Constitutional crisis, this is it.
This is a late insert, but I had to put it in because it fits so well with what is going on.  Rep. Dennis Kucinich-D, "President Trump's assertion that his phones at Trump Tower were tapped last year has been treated as hilarious—and in some circles as beyond contempt. But I can vouch for the fact that extracurricular surveillance does occur, regardless of whether it is officially approved. I was wiretapped in 2011 after taking a phone call in my congressional office from a foreign leader.
That a secret recording had been made of this call was revealed to me by the Washington Times in 2015, a full two years after I left office.
The newspaper's investigative reporters called me, saying they had obtained a tape of a sensitive telephone conversation that they wanted me to verify.
When I met them at a Chinese restaurant in Washington, they played back audio of a call I had taken in my D.C. congressional office four years earlier."  Kucinich went on to to say, "This insider campaign to unseat the president is nothing short of coup and it's sickening.  The intelligence leakers feeding the media are a far greater threat to our government than anything Trump has done."
We the people….are sick of the endless broken promises and all the excuses why Congress just can't seem to respond to what we want.   That's why Trump was elected and that's why Washington is against him.
We knew who Trump was, but, he was the only untainted outsider who had a chance to doing something dramatic to shake up the entrenched Washington bureaucrats, and demand they give some shred of respect for our Constitution and the idealism inherent in it.
Sure, we've hit some bumps in the road, but Trump has actually done quite well in his first 100 days.   Yes, Trump keeps sending out these #@$% tweets (to bypass the media) and this has given his opposition more ammunition.  But, mostly Trump is in trouble because he says what's on his mind.  How refreshing.  He doesn't consider every nuance how it may be misconstrued, and for that outrageous crime (only in Washington) he's has been undermined at every opportunity.   He's not slick, he's not eloquent, he's not sly and he's determined to stay that way.  Washington can't trust a guy like Trump.
I'm not going to walk away from President Trump because the screaming opposition has contrived a scandal based on nothing more than hearsay and innuendo.  So, before the lynch mob has their way, let's demand hard evidence… let's say, put up or shut up!   We owe him that much.