by Jack
Right after WW2 the "greatest generation" was in their prime.  The nation was prosperous and strong .    The able bodied and sound of mind were expect to work, and it was just as natural to expect those who chose not to work to miss a few meals until they figured it out.   Nobody starved, there were still soup kitchens, but it was this generally accepted expectation that people should get a job and contribute to society. 
Fast forward to 2017.  Times have changed and those who are able and do not chose to work and have no plans how they are  ever going to contribute to society are supported by government and charities.  Expectations for these people are almost non-existent, instead we have all sorts of safety nets and programs that provide free healthcare, food, shelter and clothing, whenever they ask.
For the most part this is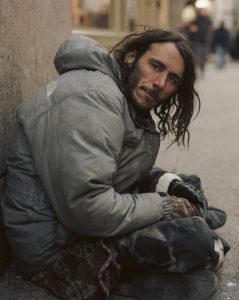 done without the consent or approval of, those who do work and pay hefty income taxes.   Heck, there are whole industries that have sprung up just to take care of these people who don't want to work and treat every day like another opportunity to party, hangout and get high.
The question I have to ask is, are we as a nation better off for all these safety nets and low expectations?  Are we a happier, healthier, stronger and more prosperous nation now?  Because all I see are more people, younger people, choosing to take to the streets and cause trouble, only to become a costly burden to us in their future years.
Like many California cities, Chico has a soaring homeless population, but then we also have a soaring liberal population…A coincidence?  At any given hour, we have hundreds of seedy beggars standing around the mall exits with a sign looking for dollars or milling around downtown.  In the city parks they take over the benches and picnic tables.  On our street corners they are looking for more handouts.  They have cell phones for doing drug deals, prostitution or just to chat.  But, mostly these bums are just low grade criminals just waiting for an opportunity to rip something off.
These slackers have no trouble scoring drugs or booze and the trash they leave behind….well, we haul off tons of it just to keep Bidwell Park from smelling like a sewer.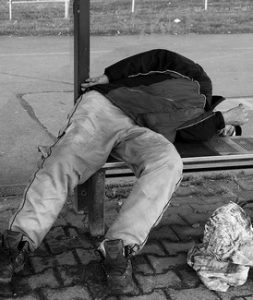 They sleep on the sidewalks,  in front of City Hall on the lawn.  They wash their clothes in the City fountain and hang out in Plaza Park waiting until the next free meal is available, which often delivered to them.  But, sometimes they must walk 3 blocks to the Jesus Center to get it.   The point is, nobody goes hungry these days.    Regrettably, nobody seems to expect these able bodied to work for their meals either!  We've taken away all the good incentives and replaced them with widespread apathy or active enabling by their co-dependent liberals.
Of course crime is up.  We've got all sorts of thefts, fighting, stabbings, bike thefts, shoplifting, drunkenness, you name it, all these crimes and more have surged along with the homeless population.
Safeway and Right-Aide are typical of the stores where the transients like to shoplift.  Both stores have a similar policy that says employees who observe a theft can't detain the shoplifter.  All they can do is report it to the police.  But, by the time the cops arrive the shoplifter is long gone.
So, the word is out…Chico is loaded with free stuff and easy targets for theft.  No wonder they are flocking to Chico.  These out of state freeloaders steal thousands of dollars of merchandise any given week and trash the town in the process.   They get away with their misdeeds most of the time too.  It's outrageous, but this is what the liberals have done for us.
What is the police department doing about it?  Not much, our Chief really isn't all that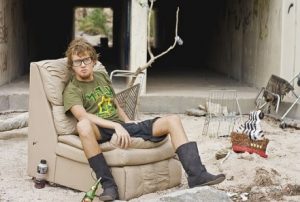 interested.   He leans to the liberal side.  The Chico Police Department did a very successful bike sting operation for a few days and nothing since.
Currently, citizens are more or less, left to fend for themselves against this crime wave.
Thousand bums that have chosen Chico as a great place to panhandle, steal and hang out and we've got the crime stats to prove it.   Isn't this just dandy?
PS   I wonder why the police don't place undercover officers in the stores being hit the hardest.   Wait, I think I know, because the Chief says, it's not their problem.   The stores should hire their own security because this kind of cop work is beneath them.
Besides, if the cops start arresting all these worthless bums it would clog the county jail and the court system.
Remember we just finished passing a bunch of laws to release non-violent offenders because of prison overcrowding.  Yes, we did that stupid thing to ourselves and crimes of theft and burglary spiked almost to the day that these soft-on-crime laws went into effect.