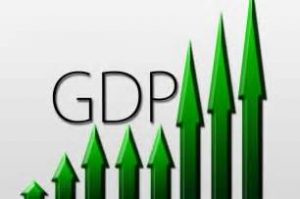 Posted by Tina
Now here's news that's worthy of a happy dance! Break out the old LP's and have at it. Inventory investment means companies think the wheels of commerce have been greased and their bettin' on future sales.
We've been looking for evidence of good solid growth for some time now. Trump has done what he can to rid the nation of onerous regulations and encourage business investment in American manufacturing. That work and the expectation of tax cuts have given business people hope for a better future and the confidence to take risks. The article in Reuters has an August 3, 2017 date…why haven't we heard this very positive news until now. This is front page for those hoping for better job opportunities:
NEW YORK (Reuters) – The U.S. economy is on track to expand at a 4.0 percent annualized pace in the third quarter with inventory investment contributing 1.12 percentage points to growth, the Atlanta Federal Reserve's GDP Now forecast model showed on Thursday.
Even if we don't quite make 4% by the end of September, this is still great news for American workers. Now if those d%#@ Republicans in Congress…and you old-time Democrats too…would just lower the tax rates this country will be on the road to Great Again!