by Jack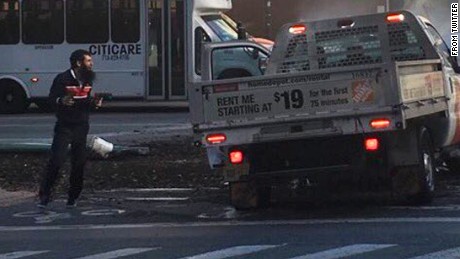 Once again, we have mass casualties caused by a single individual engaging in an act of terrorism.  It involved a devout Muslim.  It was a male, between the ages of 17 and 40.  He was formerly from a Muslim country wrecked by Islamic extremism and violence.  It was similar in many ways to other related terrorist incidents.  But, none of that matters, because that would be profiling and that is of course pure evil!  To even notice such reoccurring descriptors would have you fired if you were in law enforcement or worse, labeled a bigot if you were an outspoken citizen.
The politically correct response is, a shoulder shrug followed, "Well, it's too bad, eh but whattaya goin to do?"  The liberal party line goes something like this, but only when it comes to Muslims,  "You can't stop every crazy individual who wants to kill somebody. It's just one of those things we're going to have to live with." The exception would be, unless it was a white male and said killing was done with a pistol or rifle.  Then there's no end of restrictive laws passed and people to be sued or jailed.
Yesterday in Manhattan, the weapon of choice was a truck, a copy-cat of what is taking place now in Europe.  Can't ban trucks and can't prevent terrorists from renting one.  So we should just give up?  Better to focus on what we can ban… guns!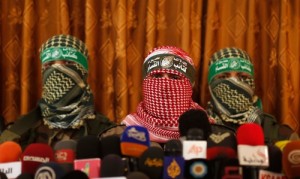 Next time (and there will be a next time) it could be an IED, poison gas, arson, biologicals, who knows? The point being, "Where there's a will – there's a way."  And let's get this part straight right now, these terrorists are not [crazy]!  Aside, from their agenda to kill infidels or do the work of ISIS, they function perfectly normally in society just like anyone else, er, up until something triggers their homicidal rage.
Based on past terror attacks, the offenders have been clergymen, a psychologist, a medical doctor/s, military people, war-refugees, a county worker, etc., but the one common thread was, they were all Muslims, passion driven by their own religious indoctrination.  If that makes them crazy people, then point taken.
Speaking of crazy, the leftist side of today's politics says, they (Muslims) are just part of the great American melting pot. Further, that they have always been part of the diversity that made us great, president Obama told us so, remember? Apparently Muslims arrived around the time of the Mayflower and they helped found this nation.  What a bunch of BS!  Maybe in some parallel dimension where liberals come from, but not in this world where we live.
Liberals who promote this ridiculous revisionist history are the crazy ones, but not Muslim radicals who are only doing what Muslim radicals always do, spread hate, division and terror for a political objective…and that is perfectly logical from their perspective.
50 years ago in America you hardly ever saw a mosque and acts of terrorism were just about as rare. But, since north Africa and the middle east started blowing itself up, we've seen this mass exodus of Muslim refugees coming to our country for safe haven. Once here they formed sub-cultures, built mosques and began doing what they did in their former country. They were not assimilating, instead their mission was to fundamentally alter our culture to their ways. Not surprising the terrorism that ruined their former country is now here too! It's also in England, France, Germany, Holland, Sweden and anywhere masses of Muslim immigrants are found. And the liberals dare to tell us, when it comes to occasional acts of terrorism or rioting, "Well gee, there's just nothing that can be done about it, deal with it." It's just our changing world, so y-o-u just go shrug your shoulders and prepare to acclimate to the new America filled with jihadis. Unless you are a killer of the Timothy McVeigh type, then son you are going to die, no endless reprieves or delays for you!
If you challenge the notion that the radical version of the Muslim religion is wholly incompatible with our democracy, that the friction raised between our freedoms and their religion are the basis for their terrorist motives… then you're the problem! You're a bigot, a racist, a xenophobe, you're stupid and you are what is wrong with America! Your outrageously ignorant voice needs a good beat-down by ANTIFA until you see the light.
Here's a huge reality check: Bringing in hoards of irreversibly indoctrinated people who absolutely do not embrace our unique cultural ideals and who question our, motives, history, government, and freedoms and seek to impose their religious values on us…. does not make us stronger! Diversity by itself has never made any country stronger, but unity of purpose does. Where's our unity when we need it? You've heard it before, but borders, language and culture are what a nation is built on, weaken any one of these fundamental things and you weaken the country, fatally, and this is us.
Now lets get back to what we CAN do to fix things. Promoting radical Islam (and its bi-product terrorism) through ultra-liberal immigration policies is purely an option.  We simply don't have any compelling reason to expose ourselves to that culture and all it's risks.
Right now we still have a vote and therefore a choice. However, as the nations demographics change the power of our vote is diluted. Some day, if this nation stays on its current trajectory, importing radical Islam will not be an option. When that day comes we will have forever lost our choice along with our vote. One need only look at life in the middle east to see what happens when governments fall to Islamic theocracies aka kleptocracies. That's where we're heading and Manhattan is just another red flag warning.