by Jack
The latest episode of 100% fake outrage comes from liberals like Rachael Maddow, Dianne
Feinstein, Maxine Waters (shown right), Elizabeth Warren, Alcee Hastings, etc. They rant, rave and cry for the cameras! They declare how it is so awful, so unconscionable, that children are being separated from parents by our border patrol officers and Donald Trump is to blame! Alcee Hastings said we are behaving like Nazi Germany. Really?
The outrage seem almost believable until you step back and see their pattern of past faux-rage. Eh, I guess if you practice anything enough you're bound to get pretty good at it, right? Oh, and speaking of Congressman Alcee Hastings-D, Fl., did you know his long time girlfriend is drawing $168k a year salary uh, "working" for the Congressman? We paid her nearly $2.4 million in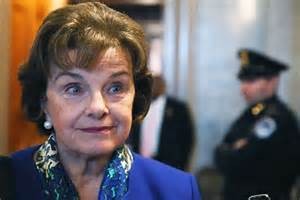 salary since 2000. Hastings also employs his girlfriend's daughter and the wife of a former staffer who was previously convicted of money laundering. But, I digress.
Fake Outrage Example: Headline – "Peter Fonda Calls for Surrounding ICE Agents' Homes, Their Children's Schools in Protest."   Actor says Barron Trump should be 'ripped' from mother's arms, put in a cage 'with pedophiles.  ' Actor Peter Fonda on Wednesday called on his Twitter followers to target Immigration and Customs Enforcement agents in large-scale protests by surrounding their homes and children's schools."   Pretty nasty, eh?
So when did this so-called horrible concept of separating children from their parents actually start? First clue, it did not start with the border patrol Hmmmm… lets see, I bet it was when an adult was arrested for breaking the law? That goes back further than I care to guess. So, they were put in jail to await trial and separated from their kids until they were released…imagine that.
Clearly, the idea that parent/s who break the law are never separated from their kids flies in the face of reality! This is the way it works in America… when people commit a crime, they are arrested, tried, and if found guilty, convicted. Then, if they are parents, they are separated from their kids due into their incarceration. That realty does not play out well among the liberals who are determined to use this for political advantage. Of course logic says we should blame the law breakers – but, in the bizaro-world of liberals and their crazy politics, nothing is ever that straight forward, is it? Look at Peter Fonda's comments above – amazing.
US Customs and Border Protection (CBP) officials estimate that around 1,500 people are arrested each day for illegally crossing the border. Many of them with children – what are we supposed to do with that number? Don't hear any ideas coming from the libs, do you? Nah, and we wouldn't even have a border if the rabid left had their way.
The Trump Administration has a zero-tolerance policy that says, first time illegal border crossing offenders will be charged with a crime. Because their children are not charged with a crime, they are not permitted to be jailed together. Logical, right? And why is Trump trying to get tough with illegal border crossings?   According to the latest stats in the last 4 months of 2017 families trying to enter the US illegally is up 160%.
Again, what are we supposed to do about that? We don't hear much coming from either party, only our president, who has vowed to take on this monumen
tal problem. The vile, personal insults and threats this man has suffered for trying to protect his country are beyond anything any president has been forced to endure.
Before I close, you should probably know that under a 1997 court decision known as the Flores settlement, children who come to the US alone are required to be released to their parents, an adult relative, or other caretaker. If those options are all exhausted, then the government must find the "least restrictive" setting for the child "without unnecessary delay". The case initially applied to unaccompanied child arrivals, but a 2016 court decision expanded it to include children brought with their parents.
However, the average voter is not likely to know much about this issue. They only hear the daily rantings of liberals and how we're behaving like a bunch of mean old Nazi's because of Trump. Right now 66% of voters support the dems and their fake outrage. The gutless GOP is running for cover! We're screwed.
I gotta work in one more parting thought… a lot of the kids, not sure how many, but a fairly large number caught at the border were being brought in by sex traffickers.  You don't hear much about that part, but thank God they were caught and taken from the clutches of these evil people.  Aanother portion were mere sent by themselves to cross the border to try to make it to a relative's house, with no thought of the dangers these kids face!  Parents like that should be jailed.