By Jack
Recently the notoriously liberal, 9th circuit court, held that open carry of a firearm in CA is legal and that the magazines with more than 10 rounds are also legal, and this is based solely on Constitutional grounds.
Okay, so that's great – I agree with them.  They were finally forced to restrain a crazy CA legislature that has been passing un-Constitutional laws for years.   Our legislature has gone too far and they just got spanked. (Ha-ha)
Now two gun laws have been returned to where they were for the last 150 years.  But, that wasn't good enough for the CA Dept. of Justice was it?  No.   They vowed to vigorously pursue the restoration of these overturned and now illegal gun laws.
In other words, they are choosing to support by the power of their state office, those two un-Constitutional (illegal) laws because… why?  Because their democrat handlers told them too? Because they are packed full of far left ideologs and don't care what the Constitution says?
They are publicly saying they will use their office (and your tax money) to reverse the decision of the Appellate Court.   The last time I checked, this was NOT in their job description.  By the way,  I just checked again 5 minutes ago.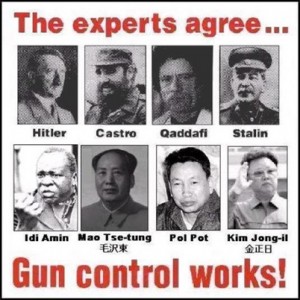 "The DoJ, is responsible for the enforcement of the law and administration of justice.  The DoJ carries out complex criminal & civil investigations, prosecutions, and other legal services throughout the state."  The Dept. of Justice, like any other law enforcement body, is charged with enforcing the laws on the books.  They are not a lobbying group and they clearly have no right to play anti-gun politics.  Their job is to serve the will of the people and enforce the law.   This deviation is outrageous breach of protocol and it calls into question, is our Dept. of Justice just a corrupt, politically controlled, arm of the Democratic Party?   If so, shouldn't they be investigated by the federal Dept. of Justice or the FBI?
My humble opinion is, California is corrupt.  We've become a virtual socialist state run by far left, power hungry, crazy-people that do not respect my gun rights, our federal authority or the Constitution of the United States.   
What's your opinion?