by Jack
First this breaking story. . .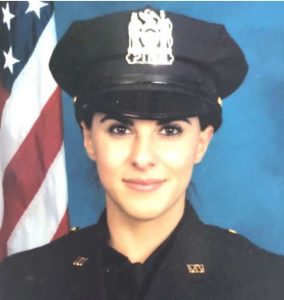 New York Police Officer, Ferreira Cavallo, was on her way to work when she saw a young male jump from an overpass railing. She instinctively pulled her car over at the first opportunity and ran back to the scene. Below her lay the boy, bleeding from the head and apparently unconscious or worse.  Without hesitation and with no thought to her own safety, she jumped down to render aid. 
Moments later a female soldier went to assist her and between them, they stabilized the victims neck and stopped the bleeding until recue personnel could arrive.  Cavallo visited the patient today who is apparently doing well.
Cavallo is credited with multiple life saving awards.  
Second, another breaking story about another award winner….
The New York Times just appointed Ms. Sarah Jeong to its editorial board, despite her well known hatred of police, men and white people.
How do we know she harbors such feelings? She said so, in print.  Based on her tweets she would like to see Ms. Cavallo injured or dead.
In the recent past, Ms. Jeong has produced a litany of vile, hateful tweets such as, "Kill more men." And she followed this with another tweet, that even if only bad men were killed, that would still include all men. "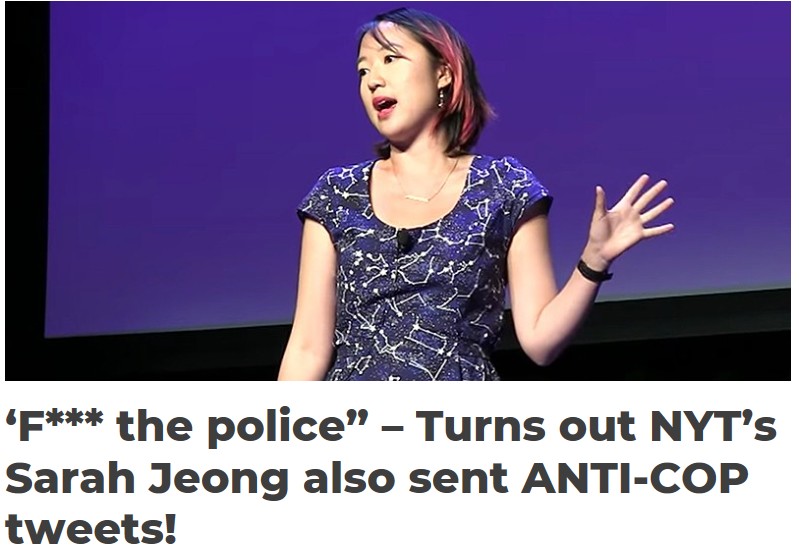 Her bigotry extends far beyond being anti-male.  She also hates white people. "Dumbass f-ing white people marking up the internet with their opinions like dogs pissing on fire hydrants," she said in another tweet.  And she really hates cops.  She thinks they should be killed because they are all a– holes. "F- the cops and cops are a–holes," she tweeted.
A search for "cops" and "police" on Jeong's Twitter reveals an extensive history of anti-cop sentiment and a lack of sympathy for police who are injured on the job.
In one tweet from 2014 she wrote, "let me know when a cop gets killed by a rock or molotov cocktail or a stray shard of glass from a precious precious window."
"If we're talking big sweeping bans on shit that kills people, why don't we ever ever ever ever talk about banning the police?" a tweet from 2016 asserts. (Ban the police?)
Powerline writes, "Even in the heyday of New York radical chic, sentiments like Jeong's might get you invited to a cocktail party with Leonard Bernstein, but would not land you on the New York Times' board of editors. Now, it will.
At this point, it doesn't matter whether the Times retains or sacks the racist, male-hating genocide-fantasizing Jeong. By hiring her with the knowledge of her tweets and then standing by her, the Times has told us all we need to know. It has told us that it wants a male-hating, white-hating, sicko on its editorial board.
Firing Jeong now would just be an attempt by the Times to save face — a face that ought not be saved.