by Jack
President Trump wants a quick removal of U.S. forces from the Syrian conflict, but some of his key advisers say the move is premature and that it would endanger our Kurdish allies.
The Kurds, under US advisers and armed with US supplied weapons, have been extremely successfully in fighting ISIS since it appearance in Iraq over 18 years ago.  Without the Kurds, the US forces would have been compelled to rescue the Iraqis from ISIS or watch them fall to almost certain defeat.  In the later case, there is no question that Iran would have stepped in and seized control over major portions of Iraq.
Under US direction, the Kurds have pursued ISIS into Syria. This action indirectly aided Assad's government.  But, seems li8ke every action in the Mid-East has the double edge sword effect.  At the time the Kurds to the fight to ISIS in Syria Assad was fighting a losing battle on two fronts.  Our war on terror allowed Assad to regroup and focus against the rebel factions.
Currently the Kurds control several small regions of Syria adjacent to the Turkish border and further inland they hold a larger, but more sparsely inhabited region of Syria to the North, closer to Iraq.
Ironically, Christian churches have sprung up in the Kurdish held areas of Syria, something rarely seen in this part of the world.  This makes them extremely vulnerable to radical Islamic forces that would surely take over as Kurdish forces withdraw.  Kurds are largely Muslims, but they are also Christian, Atheists and Shebaks, which incorporate some of Christianity and Islam.  The short explanation is, they have a more liberal and more tolerant view of religions outside Islam than most other Muslims in the Middle East, thus the Christian churches in their Syrian held territory.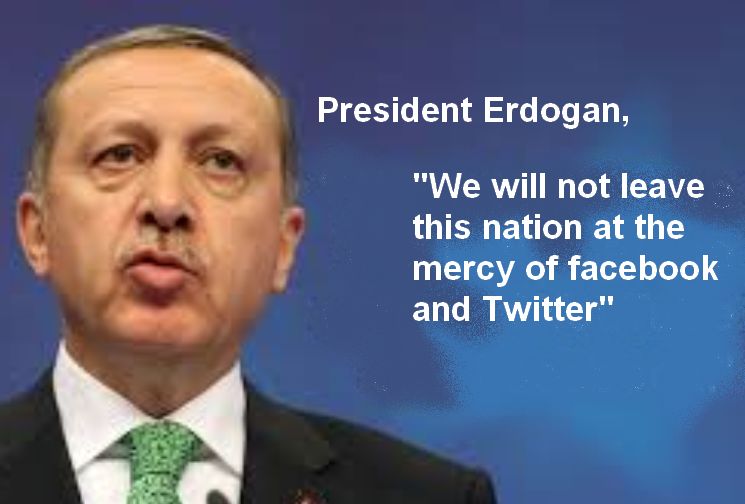 Meanwhile, Turkey under President Erdogan has become increasingly militant towards Kurds as well as American interests.   Sentiment inside Turkey has always swayed back and forth when it come to America, but as Islamic radicalism gains more traction thanks to President Erdogan, it's clearly moving to anti-American.   Erdogan is an Islamic hardliner and favors Sharia law, but is held in check by Turkey's Constitution. His first two years in office was spent singing the praises ISIS, that is, until ISIS suicide bombings inside Turkey caused him to rethink his endorsement. So, to consider Erdogan's regime as a US ally in the war on terror is just wishful thinking.
Erdogan's spokesman, Kalin: "The U.S. runs the risk of losing Turkey as a whole. The entire Turkish public is against U.S. policies that disregard Turkey's legitimate security demands. Threats, sanctions and bullying against Turkey will not work," he said.
Recently (and allegedly) Erdogan issued Trump an ultimatum to get out of Syria and to stop aiding the Kurds, which he considers terrorists.  Kurds in Turkey make up 20% of their entire population and they're a strong secessionist movement.
Erdogan would like to crush the Kurdish movement for independence, but first he would like to gain control over Syrian oil fields (see map above) in the north near Turkey's border.  He's prepared to invade the oil fields, except for one thing.  We and our Kurdish allies are in the way.
During the previous few years this oil rich region was controlled by ISIS. Turkey (illegally) bought oil from ISIS on the black market and this helped fund the war.  If Erdogan's forces move on the Syrian oil fields and neighboring areas to battle Kurds, it would almost certainly mean attacking US military forces currently acting as advisors.   If this was not enough, Erdogan also (allegedly) threatened to close the US operated air base at Incirlik, should the US not cooperate.
Many mid-east experts, including several of Trump's top advisors, fear that a premature withdrawal from Syria would result in genocide against Christians and leave our Kurdish allies in harms way.   It could also allow ISIS an opportunity to return, undoing much of our hard won gains.
What happened in Iraq under Obama is evidence of what we are risking now in Syria, so say many of our top advisors.   Brett McGurk, the US special envoy to the anti-Islamic State group coalition, resigned in protest of Trumps intended withdrawal. Defense Secretary Jim Mattis also resigned and moved his departure date from mid-Fed. to January 1st. Mattis and McGurk view abandoning our Kurd allies as a huge mistake that will have catastrophic consequences.
Trumps position is that ISIS has been effectively defeated in Syria.  We need to know when to call it a win.  And he reminds us, that was our only reason for being there.  He noted that the Kurds have been extremely helpful, but on the other hand, we've given them much aid and now it's time for them to go home, back to Northern Iraq.   As for the Christians and their churches in those Syrian-Kurdish areas…well, that's not really our problem at the moment.
Trump believes Syrian resistance fighters and pro-Assad fighters can deal with whatever is left of ISIS while fighting each other in civil war.    President Trump says that American support must end some day and the sooner the better.   It's time for US forces to pull out. He says we've done our part and we can't hold their hands forever.  If fact, we've done more than our fair share in helping to defeat ISIS, Al Qaeda and the Taliban.  In short, Trump thinks any more money and lives spent in either Syria or Afghanistan is a fool's errand.
However, ISIS in Syria is by no means defeated and they are shifting their operations back to Afghanistan where the Taliban have retaken control over 70% of the country. It's highly possible that once they (ISIS et al) share control in Afghanistan with the Taliban, they will resume the mission that led to 9-11.
US military advisors also warn of slaughter and oppression for all those who supported the US coalition and/or liberalization of civil rights during the Afghan civil war, should the Taliban resume total control.
There are no clear wins here for America and making the wrong choice could be a huge disaster.   No matter which way Trump turns, he will incur plenty of criticism because there really is no good answer in Syria or Afghanistan.  So, what would you do, stay in Syria a little longer and risk conflict with Turkey?  Would stay in Afghanistan and keep propping up the corrupt government that is pro US and believes in a reformed version of Islam?  Would you pull out and let fate decide the future?