by Jack
They say a picture is worth a thousand words.  Take a look at Oakland and San Francisco shown below.  Any words jumping out?
Oh, and just think, none of this…NONE…. existed until the liberals seized control over California.  Not long ago we were first in everything that made a great society, now we are only first in bums, druggies, filth and crime.  I can hardly wait to see what CA will look like in another few years.  Thank you liberals!
The poop patrol has plenty of work in Oakland and San Francisco, but where's the hazmat suit?
Free needles for addicts had an unintended consequence, now they're everywhere, on the sidewalks, around schools, on the park lawn, etc.   Better watch your step!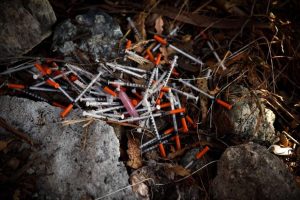 They got rights to camp  – read it, it says so!
Formerly this vacant lot of was filled with trash.  Then came the tiny houses!   See what a big improvement they made?  We plan on having lots of tiny houses in Chico too!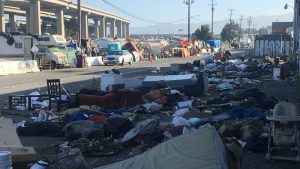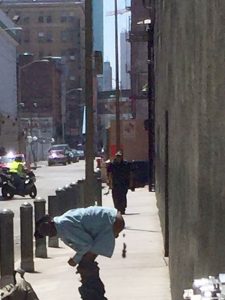 And once again, you need to watch your step, butt for an entirely different reason than above….
Ah, welcome to San Francisco, be sure to wear some flowers in your hair…. to conceal the smell and bring your own toilet paper.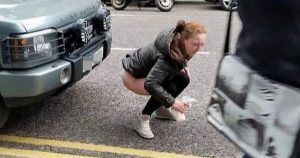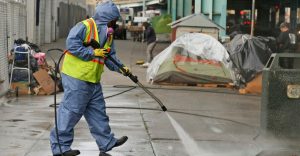 Thank Gawd, here comes the bathroom attendant!  He's a very important person these days.  He's making about $35 an hour too!
I bet the Gateway Plaza loves having these folks enhancing their property.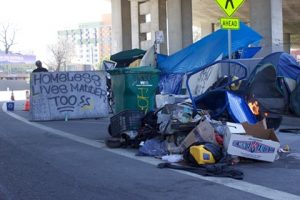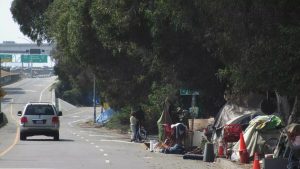 Hope y'all enjoyed your visit,  come back and see us again y'hear?