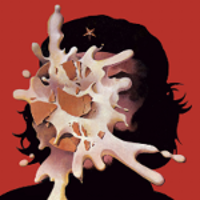 By Pie Guevara
Pie Guevara is an unregistered trademark of Engulf and Devour Investments LLC, a wholly owned subsidiary of Walton Industries which, in turn, is wholly owned by David Walton. So there!
First of all my apologies to Cherokee Jack (and RHT447 by extension). At last count there are actually only 37.3128 recorded genders. The point here is, unlike energy and electron clouds, gender does not fall into quantum increments, it is a continuous spectrum. Lippy taught me that.
True enough, the current crude surgical procedures and hormone regimens regarding gender assignment are binary. As such it is up to the transperson to psychologically and socially refine their position in the gender spectrum regardless of the current limitations of medicine. To aid transpersons along the path to a healthy and natural true gender identity there is an abundance of psychiatrists, psychologists and a pharmacopoeia of psycho-pharmaceuticals including psychoactive and psychotropic drugs.
The gender future looks bright! Given the steady advancements in surgery and gene splicing it is easy to imagine medical research scientists not only surgically creating hermaphrodites but manifold arrangements of the genes that comprise the X and Y chromosomes.
It is a brave new world. The possibilities for genetic gender bending are boundless. We certainly live in exciting times. Count on it my friends, GMO gender is right around the corner. I shudder to think of the economic boon this will mean to the porn industry.