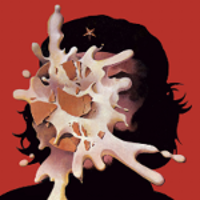 By Pie Guevara
Pie Guevara appears in Post Scripts courtesy of Jack Lee and Tina Grazier. Pie Guevara is an unregistered trademark of Engulf and Devour Investments LLC, a wholly owned subsidiary of Walton Industries which, in turn, is wholly owned by David Walton.  So there!
Thanks to Joe and Peggy for this tip.
Award winning investigative reporter John Solomon writes —
Hunter Biden and his Ukrainian gas firm colleagues had multiple contacts with the Obama State Department during the 2016 election cycle, including one just a month before Vice President Joe Biden forced Ukraine to fire the prosecutor investigating his son's company for corruption, newly released memos show.
During that February 2016 contact, a U.S. representative for Burisma Holdings sought a meeting with Undersecretary of State Catherine A. Novelli to discuss ending the corruption allegations against the Ukrainian firm where Hunter Biden worked as a board member, according to memos obtained under a Freedom of Information Act lawsuit. (I filed that suit this summer with the help of the public interest law firm the Southeastern Legal Foundation.)
Just three weeks before Burisma's overture to State, Ukrainian authorities raided the home of the oligarch who owned the gas firm and employed Hunter Biden, a signal the long-running corruption probe was escalating in the middle of the U.S. presidential election.
Hunter Biden's name, in fact, was specifically invoked by the Burisma representative as a reason the State Department should help, according to a series of email exchanges among U.S. officials trying to arrange the meeting.