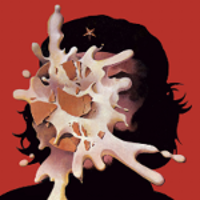 By Pie Guevara
Pie Guevara appears in Post Scripts courtesy of Jack Lee and Tina Grazier. Pie Guevara is an unregistered trademark of Engulf and Devour Investments LLC, a wholly owned subsidiary of Walton Industries which, in turn, is wholly owned by David Walton.  So there!
Quicksand (1950) — Mickey Rooney, Jeanne Cagney, Peter Lorre.
My fascination with film noir began as a youth in the mid 60's. It was at a Saturday afternoon matinée showing at the Park Theater in Lafayette, California when I first saw Humphrey Bogart and Lauren Bacall star in "Dark Passage." I fell in love with Bacall. I fell in love with Bogie. I fell in love with film noir.
Aside to RHT447 — This was when The Frontier Gun Shop was still on Mount Diablo Boulevard and there were only two stop lights in town. One at the intersection of School Street and Moraga Road to stop traffic in case of emergency for the old firehouse (which became the Town Hall Theater after a new firehouse was built) and the other at the intersection of Mount Diablo Boulevard and Moraga Road right down the street at the center of town. (The stop lights were new additions, replacing stop signs.)
Film noir emerged early in the 20th century but was not identified as a cinematic style until decades later when French critic Nino Frank coined the term in 1946. Visually these films draw from the German expressionism cinema of the first two decades of the 20th century. The distinctive low key lighting emphasizes contrasts of light and shadow elements in the camera frame to render a sense of depth and mood. Classic black and white horror films also drew from the visual elements of German expressionism.
For me, as a visual style, neither film noir nor classic horror have ever translated well into color. To my eye the closest color horror has ever come to classic black and white horror was done by the British film company Hammer. In my opinion there are no color film noir that equal or capture the essence of the genre in classic black and white with two possible exceptions — The Coen Brothers brilliant "Blood Simple" and Roman Polanski's epic "Chinatown." Both films have been classified as "neo-noir" but sometimes the taxonomy of cinema seems to be a bit overly enthusiastic. In a color film world film noir as a graphic exercise is essentially dead as it is highly unlikely that black and white film making as a popular commercial enterprise will ever re-emerge.
While film noir has a distinctive visual style it is the thematic elements which complete the picture. These themes are drawn from the darker side of the human experience and include disillusionment, pessimism, despair, crime, cynicism, greed and sexual motivation. Such are the psychological forces which drive the characters towards their ultimate demise or redemption in film noir.

Visually "Quicksand" is on the brighter side of film noir but not so the story. Mickey Rooney as Dan Brady is a happy go lucky guy who descends into a moral abyss when he steals 20 bucks to date femme fatale Vera Novak played by Jeanne Cagney. This role was a significant departure for Rooney whose earlier films cast him as the innocent nice guy. Peter Lorre as the seedy extortionist Nick Dramoshag gives this B movie an A movie performance. The story revolves around Vera and the desire she invokes in Dan and Nick. Jeanne in heels is taller than both Rooney and Lorre and she was probably taller than her brother James Cagney.
Mickey Rooney co-financed the film with Peter Lorre but they never cashed in on the profits as a third partner reportedly made off with the loot. (Now there is a possible film noir concept in itself.)
Mickey Mouse Club fans may recognize Jimmy Dodd on the left in the opening diner scene. Yes, that is a young Jack Elam (the immortal straying eye mug of Westerns fame) who walks in chewing gum in the bar scene. Pop up a load of corn.