By Pie G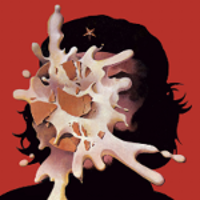 uevara
Pie Guevara appears in Post Scripts courtesy of Jack Lee and Tina Grazier. Pie Guevara is an unregistered trademark of Engulf and Devour Investments LLC, a wholly owned subsidiary of Walton Industries which, in turn, is wholly owned by David Walton.  So there!
Mark interviews Devin Nunes about the Trump impeachment hearings. A tip of the hat to Peggy for inspiring me to make this a front page post. I suggest Post Scripts fans watch it in its entirety.
I ripped this from YouTube and then published it under my account for two reasons. One to scrub it of YouTube advertisements and the other to make sure it lasted for a bit. Lately YouTube has been trashing Fox News video publications that are not from Fox News and cutting them down to a couple seconds. I wonder how long this will last until it is cropped.
Nunes on the MSM ~ 17:50 "They're assassins for the left. And they are really stupid and bad at it too… until there is a free and fair press in this country, which we do not have right now, we should not be talking to them."