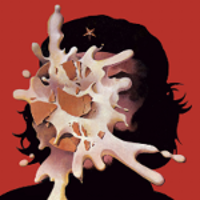 By Pie Guevara
Pie Guevara appears in Post Scripts courtesy of Jack Lee and Tina Grazier. Pie Guevara is an unregistered trademark of Engulf and Devour Investments LLC, a wholly owned subsidiary of Walton Industries which, in turn, is wholly owned by David Walton.  So there!
Thanksgiving at the Guevara compound never lasts just one day (it is actually a daily event). In any case, the formal celebration goes on for days and days. Sometimes weeks. Here are some leftovers. Pass the cranberry sauce.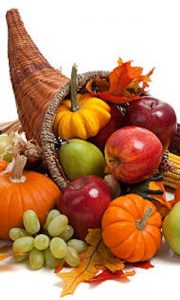 In the year 1621, the Pilgrims held their first Thanksgiving feast. They invited the great Indian chief Massasoit, who brought 90 of his brave Indians and a great abundance of food. Governor William Bradford and Captain Miles Standish were honored guests. Elder William Brewster, who was a minister, said a prayer that went something like this: 'We thank God for our homes and our food and our safety in a new land. We thank God for the opportunity to create a new world for freedom and justice.'
Linus (Charles Schultz) "A Charlie Brown Thanksgiving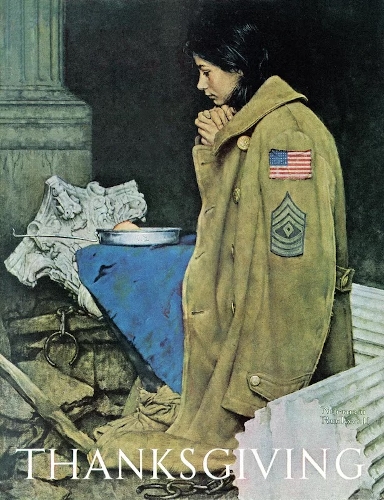 The Lord is my strength and my shield; My heart trusts in Him, and I am helped; Therefore my heart exults, And with my song I shall thank Him.
from Psalm 28:7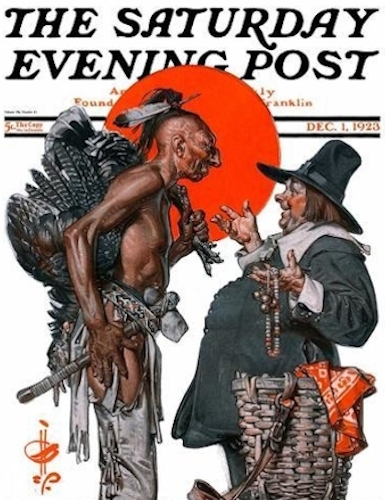 After a good dinner one can forgive anybody, even one's own relations.
Oscar Wilde
My cooking is so bad my kids thought Thanksgiving was to commemorate Pearl Harbor.
Phyllis Diller
Guests, like fish, begin to smell after three days.
Benjamin Franklin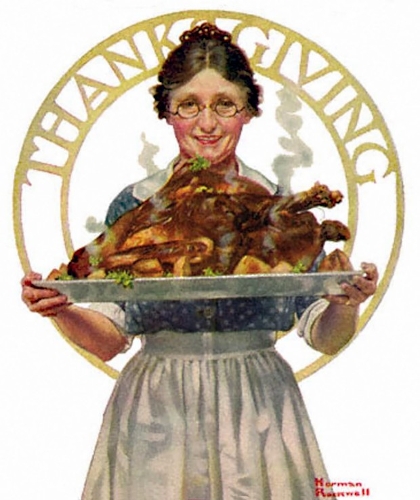 I come from a family where gravy is considered a beverage.
Erma Bombeck
We should certainly count our blessings, but we should also make our blessings count.
Neal A. Maxwell
There is one day that is ours. Thanksgiving Day is the one day that is purely American.
O. Henry
Turkey: A large bird whose flesh, when eaten on certain religious anniversaries, has the peculiar property of attesting piety and gratitude.
Ambose Bierce
If you want to save a species, simply decide to eat it. Then it will be managed—like chickens, like turkeys, like deer, like Canada geese.
Ted Nugent
Gratitude is not only the greatest of virtues, but the parent of all others.
Marcus Tullius Cicero
He is a wise man who does not grieve for the things which he has not, but rejoices for those which he has.
Epictetus
Vegetables are a must on a diet. I suggest carrot cake, zucchini bread, and pumpkin pie.
Jim Davis
When eating bamboo sprouts, remember the man who planted them.
Chinese Proverb
If you stand in the meat section at the grocery store long enough, you start to get mad at turkeys. There's turkey ham, turkey bologna, turkey pastrami. Some one needs to tell the turkey, 'man, just be yourself.' – Mitch Hedberg
Thanksgiving dinners take eighteen hours to prepare. They are consumed in twelve minutes. Half-times take twelve minutes. This is not coincidence.
Erma Bombeck
Since 1981, I've spent every Thanksgiving Day broadcasting a game, and it is one of my favorite days. You can say, 'Woe is me, I never get to be part of the tradition,' or you can say, 'Heck, we've got our own tradition, and it's pretty good.'
John Madden
God has two dwellings; one in heaven, and the other in a meek and thankful heart.
Izaak Walton
Reflect upon your present blessings, of which every man has plenty; not on your past misfortunes, of which all men have some.
Charles Dickens
When you arise in the morning, give thanks for the morning light, for your life and strength. Give thanks for your food, and the joy of living. If you see no reason for giving thanks, the fault lies with yourself.
Tecumseh
Nothing is more honorable than a grateful heart.
Seneca
A grandfather tells his young grandson that he has two wolves inside of him struggling with each other. "The first is the wolf of peace, love and kindness. The other wolf is fear, greed and hatred."
"Which wolf will win, grandfather?" asks the young boy.
"Whichever one I feed," he replied
Native American Proverb
Last spring a wild turkey hen made her nest in a corner of my yard. Soon a dozen tiny turkeys hatched. They were all so cute following mom around learning about the world and growing fast, but come November I got a bit peckish…
Pie Guevara
Pie makes everybody happy.
Laurie Halse Anderson
Benjamin Franklin Cooks a Turkey

Chagrined a little that we have been hitherto able to produce nothing in this way of use to mankind; and the hot weather coming on, when the electrical experiments are not so agreeable, it is proposed to put an end to them for this season, somewhat humorously, in a party of pleasure on the banks of the Skuylkill. Spirits, at the same time, are to be fired by a spark sent from side to side through the river, without any other conductor than the water; an experiment which we some time since performed to the amazement of many. A turkey is to be killed for our dinner by electrical shock, and roasted by the electrical jack, before a fire kindled by the electrified bottle; when the healths of all the famous electricians in England, Holland, France, and Germany are to be drank in electrified bumpers [toasting glasses], under the discharge of guns from the electrical battery.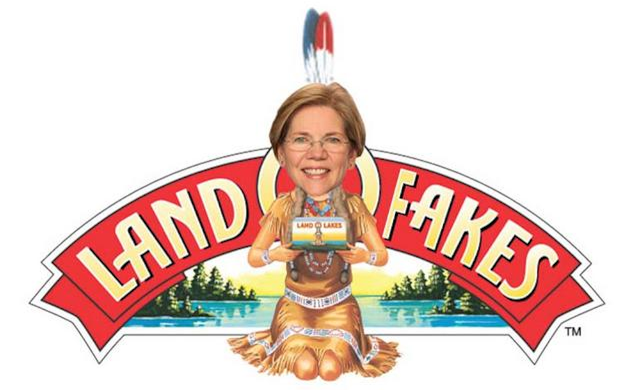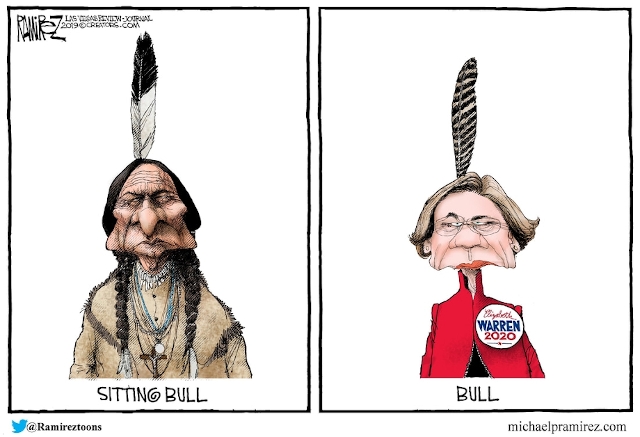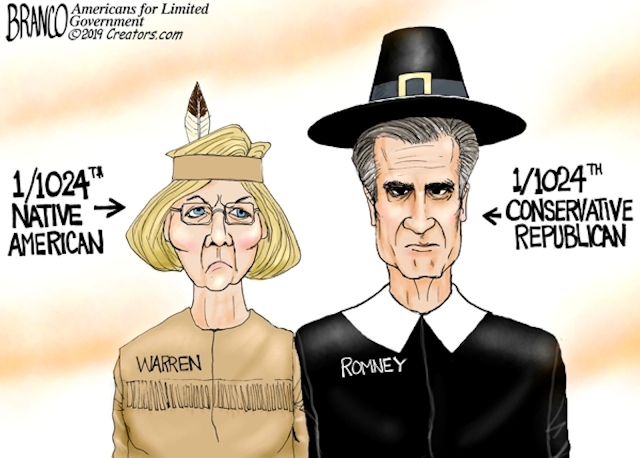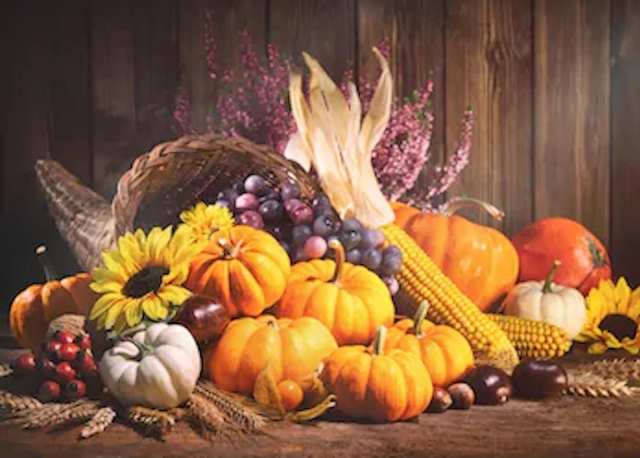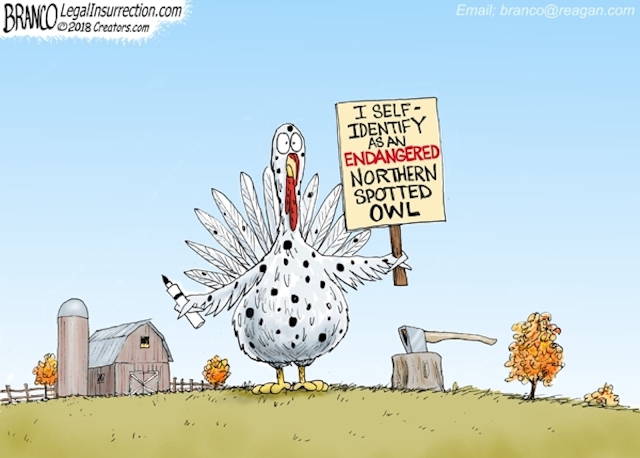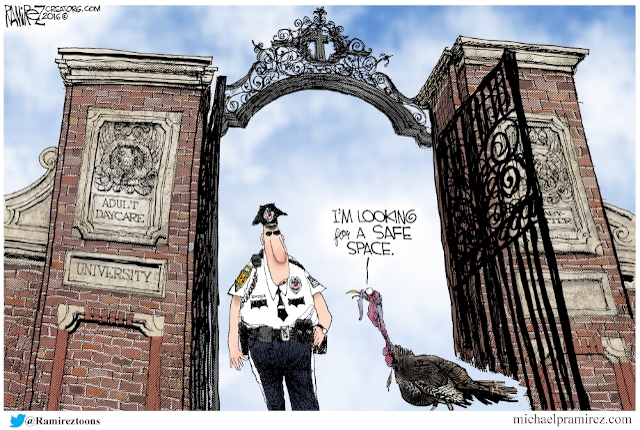 OK, so as an exercise to familiarize myself with some consumer range video and audio editing software I picked out a few music tracks and then downloaded around 60 YouTube vids. The vids were hacked up into pieces and sprinkled about to go along with the music. Some of it works, some not so much. The vid was supposed end up being about 10 minutes in length but grew to nearly 20. I hope Post Scripts readers find it amusing… but first the cartoon…
Our Feature Presentation