Posted by Jack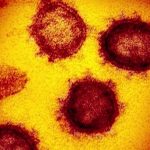 "Leading US health experts reportedly predicted in October that a new coronavirus could kill up to 65 million people in a year — in a warning issued three months before the recent outbreak in China."   Gulfnews.  
Coronavirus infections, deaths and "community outbreaks" EXPLODE outside China; CDC warns travelers about "community spread" in six nations as infections skyrocket in Korea.   CDC NEWS
Wall Street reacts with panic: Stocks continued their rout on Tuesday as diving bond yields raised more concern that the global economy is slowing significantly because of the spreading coronavirus aka nCoV. The 10-year Treasury yield hit a record low as the Dow Jones Industrial Average added to Monday's 1,000-point drop.
Comments from health officials warning of a possible outbreak in the U.S. also spooked investors, causing a turnaround in stocks which had opened the day higher.
The Dow dropped 900 points, or 3.3% after being up more than 180 points at one point shortly after the open. The S&P 500 slid 3.2% while the Nasdaq Composite fell 2.9%. Monday's session was the market's worst in two years. The S&P 500 hasn't had back-to-back declines of more than 3% since November 2008 during the financial crisis.
The Coronavirus is similar to the SARS virus that claimed about 800 lives in 2002-03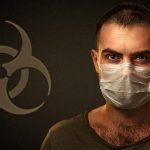 before it could be contained. SARS had about a 10% mortality rate. However, this new virus has already claimed more than triple the SARS deaths and it is going global reports the World Health Organization.
The coronavirus infection triggers fever and coughing. It then leads to shortness of breath because it has the ability to bind to a protein found on the surface of most human lung cells.
What makes coronavirus especially dangerous is it is zoonoptic, meaning it can be transmitted from animals to humans. The primary route of transmission is contact of the mucous membranes with respiratory droplets or fomites.
In severe cases — such as complications from pneumonia — nCoV infection could lead to gastrointestinal problems, as well as kidney failure, according to the US Centers for Disease Control and Prevention (CDC).
Who is most at risk? The very young and elderly and people with an already compromised immune system (weak health) such as street people, drug addicts and alcoholics.
The CDC suggests people prepare to protect themselves by preventative measures that include:
Quarantine

Hand-washing

Disinfection of surfaces for fomites

Wearing a surgical mask

Avoiding contact with bodily fluids

Washing the personal items of someone with the virus in hot, soapy water (eating utensils, dishes, bedding, etc.)

Keeping children with symptoms home from school

Simple hygiene measures

Isolating oneself as much as possible to minimize the chances of transmission of the virus

NOTE:  In some parts of the country, for example, there are already shortages of masks — which are in short supply globally as well, because of the spread of the virus.
Many public health interventions are being made to try to control the spread of the disease, which is mainly spread through respiratory droplets in the air.

These interventions included:
Earlier detection of the disease

Isolation of people who are infected

Droplet and contact precautions

The use of personal protective equipment (PPE), including masks and isolation gowns

A screening process was also put in place at airports to monitor air travel to and from affected countries.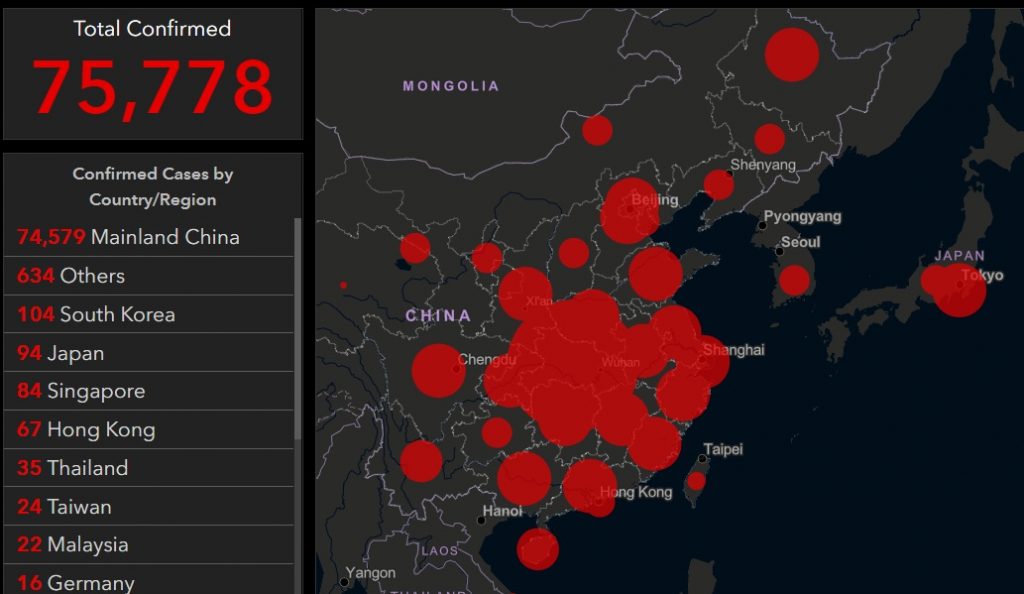 The CDC warns an outbreak in the US is not a question of if, but when. Coronavirus has the ability to quickly morph from mild to deadly. At the present time there is no vaccine.
Sources:
https://www.newsbreak.com/news/0NwIC40d/coronavirus-who-is-most-at-risk
https://www.newsbreak.com/new-york/new-york/news/0OF64WKM/coronavirus-likely-to-spread-in-us-become-a-global-pandemic-cdc-says
https://www.msn.com/en-us/news/us/cdc-warns-it-expects-coronavirus-to-spread-in-us/ar-BB10nFeQ?ocid=spartandhp
https://cdc.news/2020-02-20-coronavirus-infections-deaths-community-outbreaks-cdc-warns-travelers.html
As reported by The Epoch Times, the Food and Drug Administration (FDA) is already monitoring medical product supplies for possible disruptions caused by the virus outbreak amid a "chronic shortage" of supplies already.