by Jack
There's a lot of hype, hysteria and misinformation floating around about the coronavirus aka nCoV.   Here's what I've been able to distill from all of it – I hope it will provide you with what you really need to know.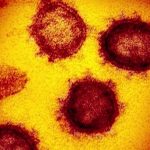 All flu is basically a coronavirus.  So that makes it kind of like a cold, but don't be lulled into a false sense of security because there's more to it.
This particular strain of flu (nCoV) is different because of two major things. First, nCoV binds to proteins on the surface of your lungs.  A virus that attacks the lungs is obviously bad because of the potential for pneumonia and the strain on the heart.  However, the lungs are a gateway to other organs that the virus is likely to attack, namely your kidneys.
Next, the virus is also zootrophic, meaning it can be passed from animal to human and human to animal.  That greatly increases the potential rate of infection and this is why scientists are concerned about a global pandemic..
So, when you hear people say, oh it's just another flu… they are right, but nCoV has morphed just enough to make it potentially deadly to "at risk" people.   There's no need to panic, but its prudent to take some basic precautions.
The World Health Organization and our own CDC warns we're close to losing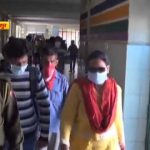 containment.  At present, the virus has leapt to Italy, Iran, South Korea, Japan, USA and it continues to spread.   We are being warned by the CDC, "It's not question of if, but when… this virus will be declared a global pandemic."  The CDC and WHO are not alarmists and neither are our best health professionals. When they say take some precautions, get prepared, they are not kidding around.  This flu could turn ugly very quickly.
We've listed some of the ways you can protect yourself in previous articles.  See below.
_____________________________________________________________
NOTE:  The white paper masks most people wear to prevent the transmission of a virus don't work, the virus can pass right through them.  What the masks do is prevent us from touching our nose, mouth and face with our hands.  That's usually enough to prevent the spread of a virus.  The only mask that filters a virus are N95's that medical staff use.  The N95 mask is now in short supply.   It's probably not necessary for you to have the N95, just using a regular mask and frequent hand washing should suffice.