by Jack
It seems every day things get a bit more serious with this COVID virus.  I don't wish to alarm you, however information ( knowing facts) is key to flattening the curve.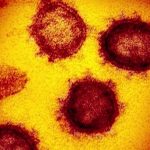 Italy is  the example many health experts are using to predict what will happen in the US.  Why use Italy?  Well, they are a modern, 1st world nation.  They have good hospitals, doctors and nurses.  But, the rapid rate of COVID's infection has overwhelmed their resources.  The current fatality rate is about 460 deaths per day and they're a long way from reaching the peak of infection.
This is what we're trying to avoid.  I didn't want to introduce politics into this, but I have to say this one thing:  You can thank Trump for an early travel ban to and from virus hot spots, despite the highly vocal objections from democrats.  So, for once we got a jump on most other nations and that's really helped delay the spread of the virus here.  Okay, that's  it.
Despite their (Italy's) best efforts, doctors and nurses, are getting sick and in a full blown contagion we should expect the same here.  This is exacerbating patient to provider ratios and forcing hospitals to employ strict triage methods (rationing).  For example, patients over 70 are simply told to go home, self quarantine and good luck.
People with surgical needs are being delayed, unless its absolutely critical to their survival.  However, life goes on, people are still getting ill from many other things, accident still happen, but they are all stressing Italy's already rationed healthcare.  This is what the US quarantine methods are hoping to avoid, thus the "flattening of the curve."
Italian Premier Giuseppe Conte defended the strict measures Italy has taken to contain the outbreak and predicted a stabilizing of numbers soon. But he acknowledged that the rise in cases — the most outside Asia — was "worrisome."  This may be the understatement of the year.
In Italy the rules about travel, gathering in public, dining out, or just walking in the open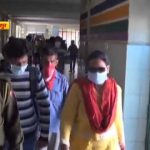 are getting more strict as the virus spreads.  Now a new epicenter surges in Spain and we're seeing a repeat of what Italy is experiencing.
European countries have closed their borders and on this continent even Canada has closed its border with the US.   That's a first.
Locally and across the country, we've witnessed countless examples of silly people hoarding enormous amounts of food and healthcare items.  Why would someone buy a whole case of cough syrup or 150 cases of toilet paper?  This is just crazy!  This disrupts the supply chain, but you can't really tell people to be sensible, either they are or they aren't and there are currently no rules to stop them.
We  hope we can learn from Italy's mistakes and minimize COVID's impact on us.   Speaking of mistakes, one of our responses has been to release prisoners early to avoid an outbreak within the county jails.  Those with 30 days or less left on their sentence are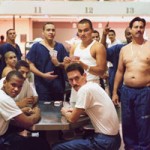 being released.  In prison, early release is also being considered.  Apparently we learned nothing from the recent spike in crime after the State of California passed sentencing realignment ( prison overcrowding.)   Realignment may have reduced the prison population, but the cost to society has been far worse than the inconvenience of an overcrowded prison and here we go again.
If our police become in short supply due to illness, wouldn't criminals take advantage of it?  The better question is, why wouldn't they take advantage?   This new "help" from government has people buying guns that probably would never have considered owning a firearm before.   This is another ripple effect as government leaders consider our options.
And with that I will close and wish you all, "good luck."
PS  Stock market in freefall.  Circuit breakers engaged early on, but no help, market falling at unprecedented rate.  The week, the stock market has suffered worst one day percentage drop in past 127 years.